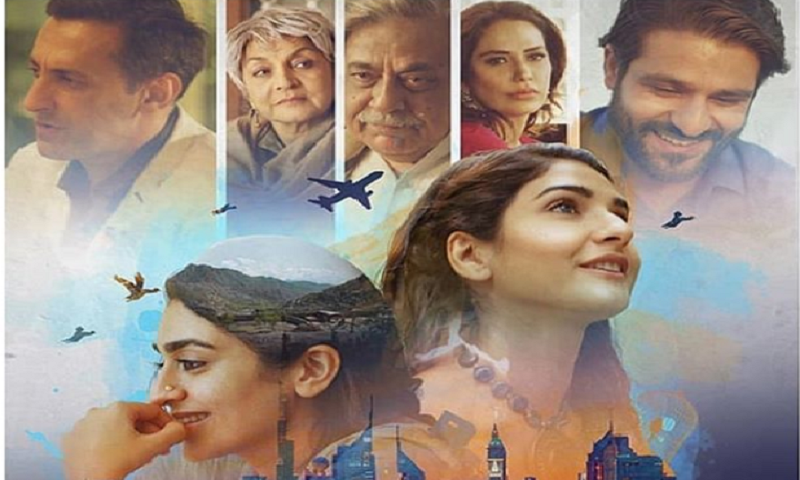 "The lives of a gullible maid and a beautiful socialite entwined together in Dubai," as per the makers of the film.
Pakistani film makers have been focusing on the production of indie films from quite some time now. Various such films have also won accolades from international film festivals which proves that our indie production game is going strong. Another one from the same category of films, called Pinky Memsaab, directed by Shazia Ali Khan, is set to hit theatres very soon.
The story of the movie has been described by the producers thus: "The lives of a gullible maid; a beautiful socialite; an ambitious investment banker and a happy-go-lucky chauffeur are entwined together in Dubai, in this bitter-sweet tale of self-discovery."
What sets this film apart from others is that it boasts of an international cast. Budding actress Hajra Yamin and model-turned-actress Kiran Malik are playing titular roles in the movie.
Earlier a few posters of the movie were shared by the makers and now teasers have been revealed and from the looks of it the story seems very intriguing.
This first teaser is all about Kiran Malik called Mehr. She is potrayed as an inspiring writer based in Dubai. Mehr is shown having a meet up with some elite class ladies where one lady from the circle asks Mehr about her profession to which she replies that she is a writer. Believe us she looks stunning and her 'trying to be Kamila Shamsi' steals the entire teaser-you'll understand this after viewing the teaser!
The second teaser is about Hajra Yamin, who is playing the actual Pinky, the gullible maid who has travelled all the way from a small village in Punjab to work in Dubai. Though much has not been shown much in this teaser too about Pinky, except a short where she's sharing her story of early marriage and 'masculine husband'.
Well, after viewing this glamorous teaser we definitely want more of it.
Apart from Kiran and Hajra Yamin, the film also stars Adnan Jafar, Khalid Ahmed, Hajra Khan, and Shameem Hilaly. The official release date of the film is yet to be announced.
Hajra Yameen spills the beans on upcoming feature film 'Pinky Memsaab'