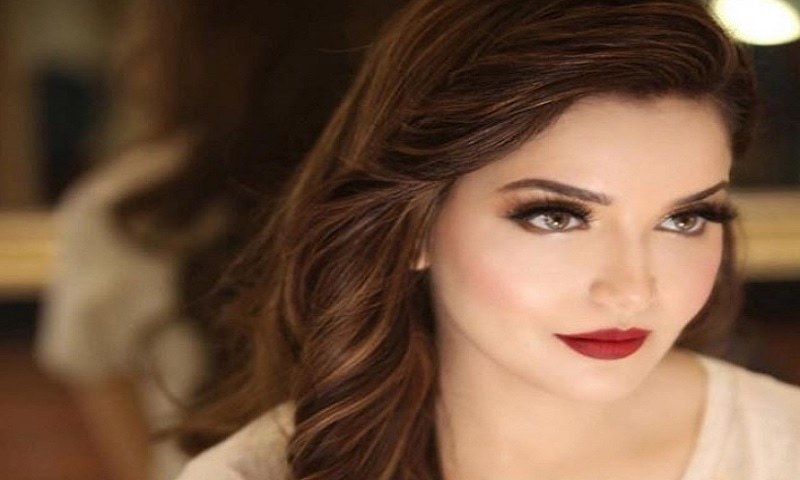 She's not just a pretty face; An MBA grad, entrepreneur and first Pakistani to attend Cannes, Armeena is much more!

We do believe that we do not need to introduce Armeena Rana Khan to you, however if you have been living under a rock and don't know her (appallingly enough) then let us tell you.
You may remember Armeena as the girl next door from Mahira Khan, Humayun Saeed starrer Bin Roye or the strong independent foreign return girl from Reham Khan's production Janaan. Now whether you loved the movies or hated them to the core, Armeena with her beauty and talent must have caught your eyes!
Now to get back to the point, we believe that we don't need to introduce this big-eyed girl to you because you are most likely already her fan, just like us.
However, there are some really interesting facts about this diva's personality that we think all her fans should know - so here's presenting not-so-known facts about Armeena Rana Khan.
1) She's an MBA grad from Manchester University.
2) She started her acting career with a British short film Writhe long before she became popular in Pakistan.
3) She took her debut film to Cannes and also became the first Pakistani to attend the prestigious event!
4) She worked in Yalghaar for free! Because she felt emotionally attached to the story and considered it an 'honor' to do the role, she didn't charge any fees.
5) She worked in 2 British Indie productions and one Bollywood movie long before her debut in Pakistani media.
Armeena Khan opens up about putting on muscle for Achilles Protocol, the industry in Pakistan & Hollywood
6) Her second British short film Stranger Within Me was also screened at Cannes. Additionally, she's still working in British indie productions with latest being The Real Target.
7) Apart from her full-time acting career she's an entrepreneur too! Armeena runs her own Property Development Firm in London.
8) Armeena is half Pakhtoon and half Punjabi.
9) She was born to Pakistani parents in Toronto, Canada and was brought up in Manchester, London. Thus she calls herself a 'Global Citizen'.
10) Additionally, her fiance proposed her in Cuba.
11) In 2016, Armeena was named among the "50 Sexiest Asian Women" by a British newspaper.