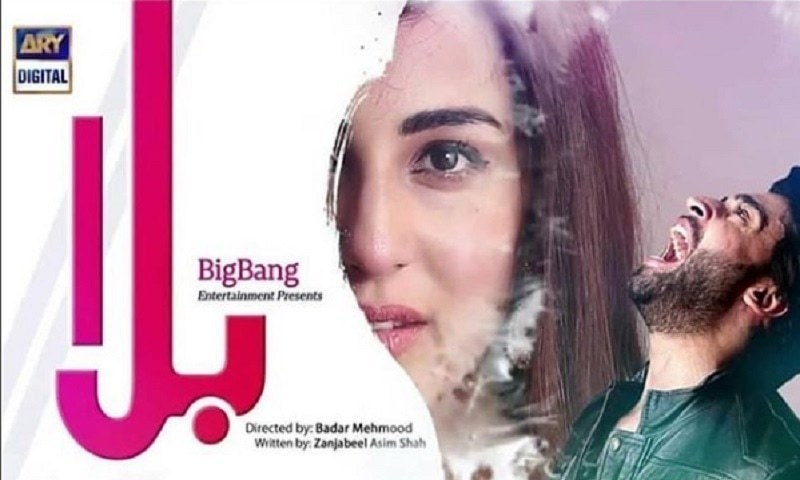 Produced by Big Bang Entertainment and directed by Badar Mahmood, Balaa is a story of a disabled woman's vehement desires wreck the lives of those around her. Zanjabeel Asim's narrative is gripping and the fast pace is keeping the viewer engrossed.
The surprising element revealed in these episodes was that Nigar actually payed a man to elope with Saba. I was totally in shock! I'm also a little confused. Is he the same guy who Saba was in love with? So there were two men involved in this dirty game? Both father and daughter had hired to help them remove both Saba and Zeba from the path? I'm actually looking forwards to Saba's return. Will that happen?
Up till now the Junaid/ Zeba track didn't make sense to me but now I completely understand! Zeba's death was no where in my radar! I was utterly relieved when the doctor declared that she had not committed suicide but probably had aneurysm in her brain that ruptured secondary to stress/ high blood pressure and caused the brain hemorrhage. I honestly don't want writers showing women committing suicide just because a man left them. First of all its haram, and secondly our lives are way worth more than to sacrifice for a worthless spineless men like Junaid who do not use their own brain.
Nigar is not only physically but mentally disabled as well. Which came first is hard to ever figure out because a physically disability is a risk factor for mental illness but not all physically disabled become manipulative liars. Nigar is very much like her father so it will not be wrong to assume that Nigar would have turned out this way had she been physically perfect.
Her character is therefore the most intriguing in this drama and I hope the writer explores it in depth in the upcoming episodes.
Nigar's disability does not make one feel sorry for her, instead her scheming nature makes it extremely hard to sympathize with her. I initially thought Nigar has insecurities about her physical disability that she has not been able to overcome, and in order to make herself feel better about herself she would do anything. But there's more than that to her character! She was happy that Zeba died! She so calmly said to her father "go check on him, maybe he killed himself!" She has no remorse and doesn't even care about her own brother! I still have a feeling though that there is more than what meets the eye and I am guessing that Nigar hides her vulnerability underneath a vicious mask.
All of the supporting cast is exceptional and I am pleasantly surprised how they all have been given their due importance. Each supporting character has a unique personality that the writer has delved into who bring their unique perspective. Taimoor's sisters all have different personalities that are displayed subtly with dialogues and their reactions.
Ushna Shah is absolutely brilliant as the scheming, conniving Nigar! This is one of her best! Bilal Abbas Khan is good as Taimoor and I am sure he will be showcasing his talent more as the weeks go by! Samina Peerzada is a natural who can get in to the skin of any character she plays. Sajid Hassan is amazing as usual.
Bilal Abbas Khan and Ushna Shah Starrer Balaa has a Soothing OST!
The episode ends with Junaid agreeing to marry Taimoor's sister and Shama asking Taimoor to marry Nigar. Will the marriages take place? To find out more, tune into ARY and watch Balaa.