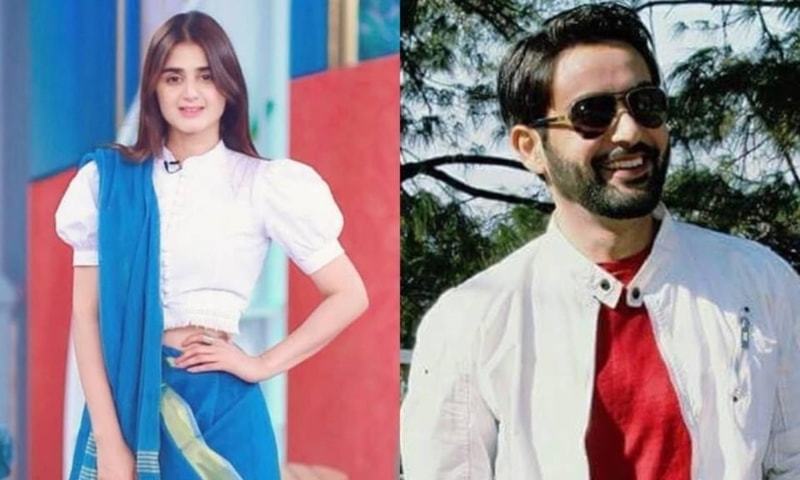 "Hira is an exceedingly professional, punctual and a humble actor," revealed Affan about his new co-star.
This year has seen some amazing plays go on air including the likes of Silsilay, Alif Allah aur Insaan, Khasara and Meri Guriya to name a few. With many more dramas being shot, there was one post by actor Affan Waheed which caught our attention immediately as we saw him posing with Hira Mani in a scene from their upcoming play Aseer-e-Mohabbat.
And because we are drama buff, we got in touch with the two lead actors to know more about their upcoming drama which has left us quite excited; simply because this year the duo have been appearing in plays which we made sure to follow week after week.
With ladies going first, we asked Hira for some details about Aseer-e-Mohabbat and below is what she shared with us,
"It is directed by Wajahat Hussain. I have worked with many directors but when it comes to Wajahat he is very different and working with him has been amazing."
Read : Hira Mani joins the cast of drama 'Aangan' as Mawra Hocane's sister Tehmina
Produced by Next Level Entertainment, Hira also revealed a bit about her character by saying,
"Gaiti is a girl of our culture and eastern mindset. She is not dumb or even a nerd. She has a point of view towards everything and is not there to just cry or flirt. Love will come her way and that will strengthen her through the journey."
Adding further, Hira said,
"Gaiti has many shades but none of the shades will be crossing the borderline like many characters you are seeing on screen these days."
With Hira also revealing how each character had its own importance in the story hence making it a star studded serial, we also got in touch with her leading man Affan Waheed who told us about his character as well as how was it like working with the versatile Hira Mani.
"My character is of this hopeless romantic who would do anything in his might to first procure his lover and then to keep her happy," revealed Affan.
Talking about why he opted for this role, Affan said, "After Iltija and Baydardi, I needed a break from the portrayal of tragedy because it does get taxing at times and Aseer e Mohabbat offered me this love story which wasn't outrageously melancholic so I grabbed it without much ado. Plus, it's a Sarwat Nazeer script."
With Affan quite pleased with the script as well as direction, we couldn't help but ask what was Hira like as a co-star and his reply was extremely sweet as he said,
"Hira is an exceedingly professional, punctual and a humble actor; qualities which are rare to find these days in people."
Besides Hira and Affan, the cast of Aseer - e-Mohabbat includes Haroon Shahid , Mehmood Aslam , Samina Ahmed, Rubina Ashraf and Salman Saeed to name a few.
With such a stellar cast on board we for one cant wait to watch Aseer-e-Mohabbat ASAP!