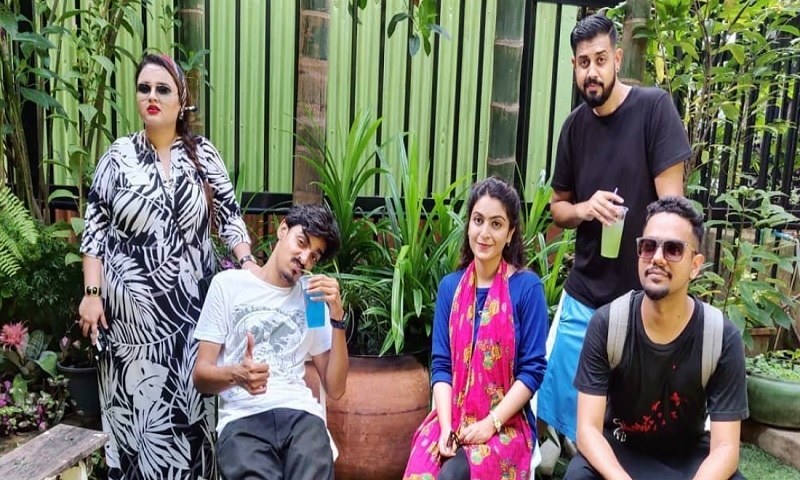 "We have been invited by Thai Embassy to explore the Muslim friendly culture and good side of Thailand," told Ali.

Recent times have seen many talented people coming into limelight through social media. While some are musicians, some comedians and some the fruit of 'vine' trend; our social media celebrities have never failed short of impressing us. But do you know that it's not only Pakistan where these YouTube celebs are popular? They have got an international presence and are now considered 'important' globally!
Case in point is the recent trip of Ali Gul Pir, Faiza Saleem and Bekaar Films to Bangkok, Thailand that has been sponsored by the Thailand Embassy! How cool is that?
Since we came across Ali's Instagram post, where this group of five tourists was giving us some major vacation goals, (and curiosity got the better of us) we got in touch with Waderey Ka Beta to know more.
"So we have been invited by the Thai Embassy to explore the country, its Muslim friendly culture and find the 'good side' of Thailand," told Ali.
In addition to that, Ali also informed us of the many temples, mosques, Halal eateries and other spots in Bangkok that are often not known by the tourists. All thanks to his recent visit, he is now officially our Thailand tour guide!
This whole trip, which by the way looks too fun, speaks volume of the influence and popularity our social media celebs have across the world. It also goes out to show that while these cool peeps have a massive fan following in the country, they are now liked and loved the international audiences as well.
So while we sit back and look at more of the fun-filled pictures Ali, Faiza and Bekaar Films will be sharing in the coming days, we also secretly hope that MAYBE these guys can also work on a fun video together.
I mean who wouldn't want to see a cool collaboration in Thailand? Just saying!