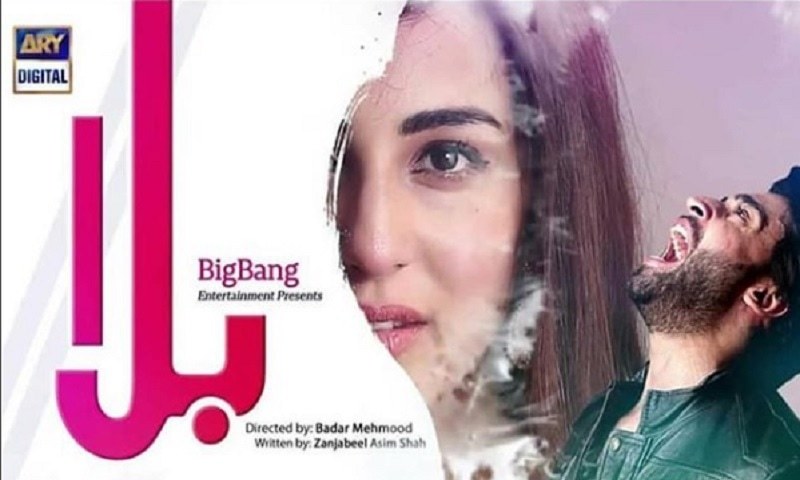 The way Bilal is portraying Taimoor, hints that there's more to his character than what has been revealed so far
Produced by Big Bang Entertainment and directed by Badar Mahmood, Balaa is a story of a disabled woman's vehement desires that wreck the lives of those around her. Zanjabeel Asim's narrative is gripping and fast-paced, keeping the viewer engrossed during the entire episode.
We were quite surprised that Taimoor (Bilal Abbas Khan) agreed to marry Nigar (Ushna Shah) without much coercion. That was an easy one! Or is Taimoor onto something too?
We had actually been confused this entire time about the reason of Taimoor's depression, because it was definitely not like him and Saba were a couple and made promises to each other. He liked a girl, proposed to her and she did not reciprocate. As simple as that!
However, the way Bilal is portraying Taimoor's character makes us feel that there's much more to his character than what has been revealed so far. The quiet, family oriented guy might just be the most strong-headed person of the entire lot, and Nigar will have to deal with him later on!
Nigar, what can we say about her. The more one tries to sympathize for her, the harder she makes it. She destroyed her brother's life because of mere jealousy? And worse, the fact that her father complied is beyond rational. Her insecurities have completely taken over her to the point that she will do anything to get what she wants. She has no remorse that she caused her brother's life to crumble and was partly responsible for his wife's death.
So now Nigar is finally engaged to marry Taimoor. Her father had proposed for Batool to marry Junaid in exchange for Taimoor, but from what we understand that was only to pressurize Shama (Samina Peerzada) Taimoor's mother to agree to Nigar's and Taimoor's marriage. But now that Taimoor has agreed to marry Nigar on his own, we cannot comprehend why Nigar is so adamant about Batool marrying Junaid. What else has she planned?
Balaa Episode 7 & 8 Review: Is Nigar hiding her vulnerability underneath a vicious mask?
All of the supporting cast is exceptional and it's pleasantly surprising to see how they all have been given their due importance. Each supporting character has a unique personality that the writer has delved into who bring their unique perspective. Taimoor's sisters all have different personalities that are displayed subtly with dialogues and their reactions.
Bilal Abbas Khan in particular was brilliant throughout the episodes. He has amazing chemistry with not only Ushna Shah but also Samina Peerzada and his sisters. The comfort level he shares with them is visible on screen. His scene with Ushna Shah had sparks flying and we are anticipating some heart fluttering scenes too!
In addition, his subtle expressions with the dialogues are something we look forward to every time we watch Balaa. So far we have gotten this hint from Taimoor that there's more to him than the eye can see! Eagerly waiting to find out more.
Ushnah Shah is also good as the scheming, conniving Niga and I think she suits negative roles more. Samina Peerzada is a natural who can get in to the skin of any character she plays. Sajid Hassan is also amazing as usual. With superb performances, well thought out narrative and interesting script, this one is a must watch for sure!