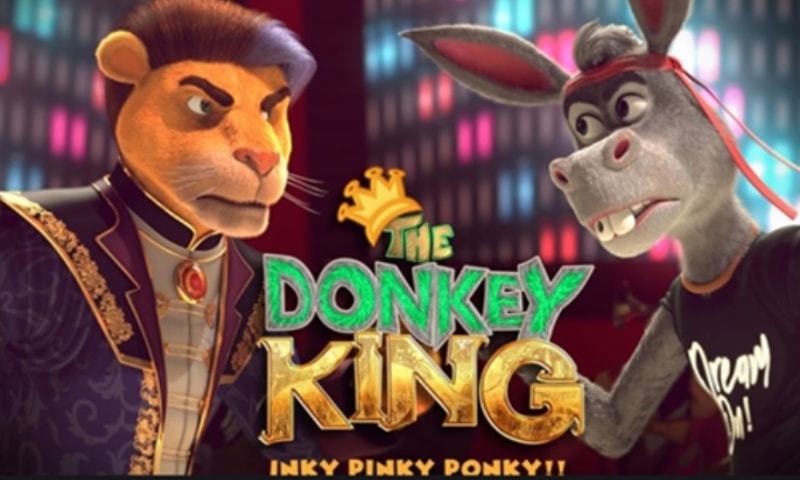 The much loved singers lend their vocals to Mangu and Shahzada as the duo face each other in a musical contest!

A cinema can not be restricted to making films only for adults as a large part of the population includes children. And so when we heard that this year we were going to see an animated movie based on animals called The Donkey King we were naturally thrilled. Jan Rambo (Afzal Khan), Hina Dilpazeer and Jawed Sheikh amongst a few, have lent their voices to the film and now it is the latest track called Inky Pinky Ponky which has completely stolen our heart.
Composed by Asrar and Majid Raza, the song is actually a face off between the two characters Mangu and Shahzada who have joined in a musical contest and have to beat one another to reach the next level.
Read : Trailer Review: Mangu- The Donkey King is bringing fun for all ages!
Starting on a good note, the vocals by Asrar and Javed Bashir actually make the track come to life as their voices carry the expressions of the characters so well that the tiny teaser just leaves you anticipating to see the full contest on the big screen when the film releases on October 13.
Lyrics by Asrar are simple and can be easily remembered by kids. With the title so catchy even we cant help but hum along it as we write the song's review .But our personal favourite from the track is the classical face off where both Javed Bashir and Asrar impress with the various vocal ranges in their voice.
Witty lyrics, a quirky background score and a title hard to forget, we are sure both kids and adults will be singing alongInky Pinky Ponky all day today !