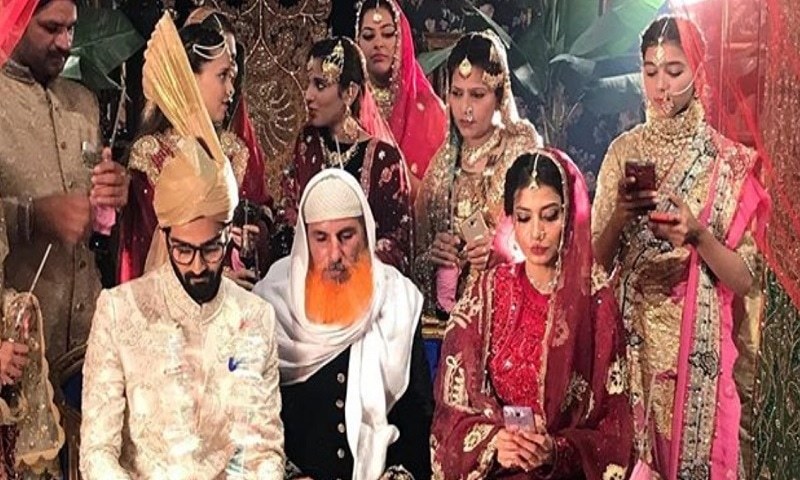 The film depicts a wedding where the relationship is set upon social media popularity and number of likes & followers!
Ali Xeeshan's short film Ijaazat - a humorous take on modern problem like social media taking over our lives - has gotten a special mention on BBC!
An ecstatic Ali took over to social media to share the news with his fans.
BBC invited the designer to talk about the unusual and humorous method of conveying such a string message.
The sehment goes out to show the impact Ali's creative imagination has made on global platform and support of media houses like BBC is eminent after that.
Shaan-e-Pakistan announces Ali Xeeshan as the Official Creative Director!
The film that depicts a nikkah ceremony where the basis of relationship is being set upon social media popularity and disappointments following the same, is Ali's unconventional take on a serious social issue of today. The film is written and directed by Abdullah Haris.
The film stars Hasnain Lehri and Rabia Butt, while Ali's collection Ijaazat is showcased as well in the short film.