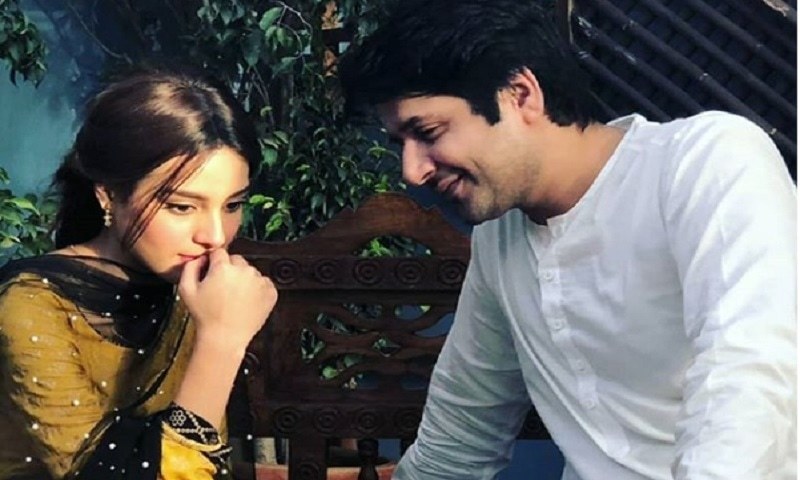 He gave us Shammo to remember in Alif Allah aur Insan. He gave us Tipu to look up to in Tau Dil Ka Kya Hua and then he created Tabeer. Imran Ashraf, as an actor and writer, has given some amazing performances in his time on television and it seems this individual has no plans to stop.
Taking upon a new character, Bhola, in Kashif Nisar's next for Hum TV, Imran Ashraf, is paving his way for another award winning performance it seems.
You see, what we mean!
Imran Ashraf as Bhola in Ranjha Ranjha Kardi, is simply exceptional. Talking to HIP about his character, Imran Ashraf mentions how he was nervous about playing this one. "Although I have done my part, I am still nervous whether I have been able to do justice to Bhola's character or not. With so many variations, so many shades and a range of emotions, Bhola is not only the most difficult character of my life, it is in fact a very complex character to have been written ever," shared Imran.
Imran Ashraf to dazzle the screen once again with 'Lashkara'
Explaining more, Imran adds, "Bhola is you see, bhola (innocent) in its essence. He speaks the truth without a worry whether the situation demands it or not. He loves this girl but he doesn't know whether its love or not. He romances, but he doesn't understand what romance is. Its complex. He likes to hold this girl's hand, but doesn't know why he wants to do it. He'll tell you he's happy because he has biryani to eat at his home, but doesn't understand its being cooked for his father's soyum. Such is Bhola, simple, innocent and very different."
Based on a script by Faiza Iftekhar and directed by Kashif Nisar, Imran Ashraf says Ranjha Ranjha Kardi is nothing short of an art film. "Even though its laced with elements of commercial drama industry, Ranjha Ranjha Kardi truly, would be classic. Something we can find in the genre of art films or parallel cinema, I'd say."
Imran Ashraf is all praises not only for his director, who he says, has a vision to transform any character on screen but also for his co-stars Asma Abbas and Iqra Aziz. "While Iqra Aziz has simply outdone herself as Noori, I would also like to add how Asma Abbas has delivered an amazing performance in the drama. People will be moved watching Bhola and his mother and this is all I can say for now."
"Ranjha Ranjha Kardi is a master piece by Faiza Iftekhar and direction by Kashif Nisar has taken it to another level. As a human being, I simply love this person because he has given me the most beautiful experience of working with such difficult character," shared Imran praising his director and writer.
Ranjha Ranjha Kardi is slated to go on air on Hum TV later this month and while Imran is nervous, we anxiously wait to watch and review the drama for you.