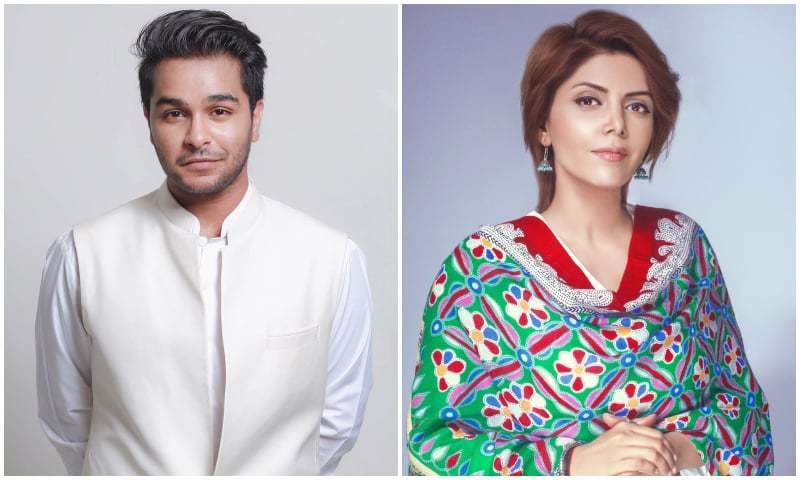 It seems like keyboard warriors are all sitting with their weapons out, ready to pounce on just about any celebrity making a comment and blow it out of proportion. First it was model/actress Sadaf Kanwal whose comment on HSY's talk show was interpreted out of context and now, things haven't been well for Asim Azhar, who, in the same show, Tonight with HSY, commented how he didn't find Hadiqa Kiani to be a legend.
Momina Mustehsan and Asim Azhar appeared at the show together but when HSY asked Momina Mustehsan what comes to mind when she heard 'Hadiqa Kiani', she quickly responded with "legend". However, Azhar disagreed. "Legend is too big of a word for me. The standards for a legend are too high," he commented.
"Someone with a stature of Nusrat Fateh Ali Khan who has influenced people can be called a legend," added Asim. And when Momina enquired why he couldn't give respect to someone at Hadiqa's level, Asim replied with, "Hadiqa must have set trends at her own level. She must have."
Unsurprisingly, fans have not been pleased and Asim Azhar has been bombarded with comments and messages that are entirely not friendly.
Taking to Twitter, Asim had to clear the air around his comment and come clean on the entire issue.
"I feel like my words have been put out of proportion and certain media outlets are cashing in on it. I said what I said because the word 'legend' for me is too big," wrote Asim, stating how he found singers like Abida Parveen and Nusrat Fateh Ali Khan as legends.
"With that being said, Hadiqa Kiani jee is nothing short of an icon herself – not only for women, but for all artists and art lovers. In fact, she's definitely on her way to become a legend in my eyes," added Asim.
It seems, people, fans and others alike, have become very quick to judge their favorite celebs and bring them down from the pedestal they are usually held at. What do you have to say about Asim's comments? Let us know below.