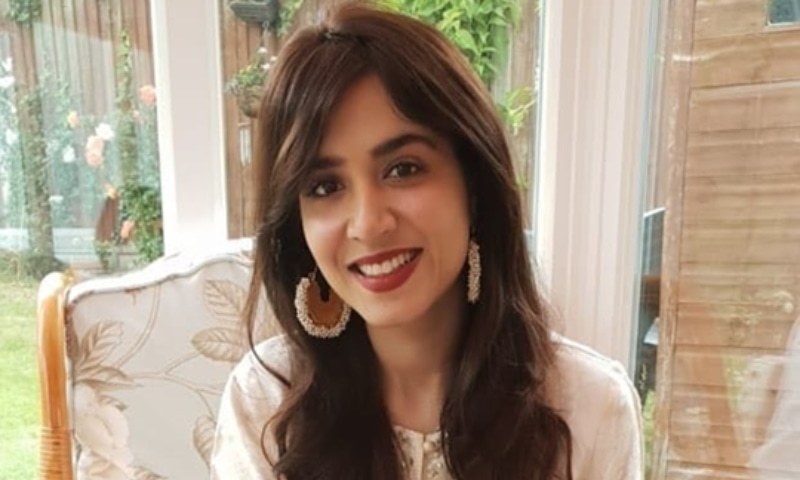 "It is about raising awareness like Ahsan Khan did in Udaari," revealed Mansha on why she opted to do such a role.

In this day and age where there is no shortage of talent comes an actress like Mansha Pasha who stands out from the rest as her acting is natural and from the heart. Having initially done supporting roles in plays like Zindagi Gulzar Hai and Mera Naam Yusuf Hai, Mansha's career sky rocketed after her performance in Mohabbat Subh Ka Sitara Hai . Now with even a movie Chalay thay Saath to her credit and another in the pipeline, the talented actress is all set to come back on the small screen with the Sohai Ali Abro and Sami Khan starrer Surkh Chandni where she will essay a negative character for the very first time!
Quite exciting we know as so far Mansha has played likeable characters who would never even hurt a fly. So why opt for a negative role?
Read : HIP Exclusive: Mansha Pasha to Appear in Movie with Ahmed Ali Akbar Next Year
Written by Asma Nabeel and directed by Shahid Shafaat, Mansha will portray a girl called Shumaila as she said ,
"I am doing the role of a villain in a play called Surkh Chandni which happens to be a first of its kind for me."
But what is the story all about and why opt for such a character at this point in her career was our next question to which she replied,
"The story is about an acid attack victim and through this I wanted to show how other people play a part in making that happen to someone."
Adding further she said,
"It is about raising awareness like Ahsan Khan did in Udaari as it is often the person who makes the crime happen play the biggest role in what goes down and to get behind their psyche is the real awareness."
Read : HIP Exclusive: Sohai Ali Abro and Sami Khan Pair Up for Drama 'Surkh Chandni'
We have always supported dramas that want to raise awareness on topics which matter, and so we cant wait to see Mansha Pasha take on a role like this in which we are sure she would leave her fans stunned.