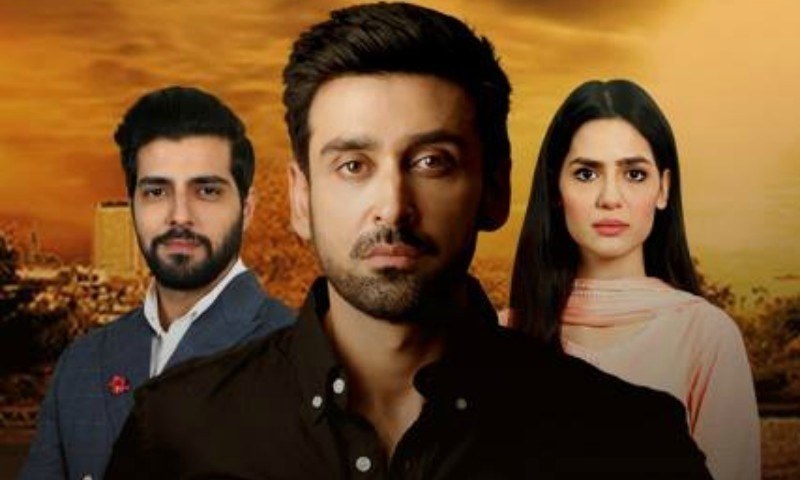 Although Madiha Imam did complete justice to her role, it was Sami Khan who was the show stealer every single time
Funny situations and dialogues, love-hate relationship, a "forceful" marriage turning into love, and an already tested chemistry between the leads were the reasons we initially started watching Woh Mera Dil Tha. Faiza Iftikhar's hilarious dialogues were a cherry on top!
Woh Mera Dil Tha managed to satisfy our cravings for a simple love story in a world where "social issues" are the most common subject of television plays these days!
The romance in the last couple of episodes had our heart racing. Sparks flew whenever Zaid (Sami Khan) and Naina (Madiha Imam) were together in a scene; such was their chemistry. If Zaid melted our hearts, then Naina was the one who brought tears to eyes with a simple letter she wrote. The last episode had to be one of the best and the very last scene gave much needed triumph to the hopeless romantic viewers like us!
Woh Mera Dil Tha was a journey of two flawed characters who were as different as day and night from each and yet their union changed both of them for the better. While Zaid's shortcomings were made obvious to the viewers from the beginning, Naina's were more subtle. Naina changed from a "spoilt brat" to a self-confident and responsible person and the credit goes to her in-laws.
Woh Mera Dil Tha Ep 21 Review: Hearts have changed; Zaid's Transition Into A Hero!
Zaid's character development was absolutely brilliant. We loved how the transformation was shown bit by bit, intermittently in multiple episodes.The Zaid who was lost in his own peculiar way, initially getting tangled into a love story he did not want to be a part of, then letting greed get the better of him; finally turned over a new leaf. Although Zaid was sometimes shown as a conceited, vain man, there was always a vulnerability about him that made him "human".
Furqan Qureshi was just okay as Arham. We felt like his character could have been more developed. The supporting cast was good. Our favorite characters from the supporting cast were Saba, Shabana and Zaid's Father.
Although Madiha Imam did complete justice to her role, it was Sami Khan who managed to be the show stealer every single time! He truly made "Zaid" his own with phenomenal performance and that in itself speaks volumes of the actor's talent. He very effectively, not only seized the last episode, but overpowered the entire drama series. With voice modulation, facial expressions along with a screen presence, Sami Khan undoubtedly played Zaid to perfection, making not only Naina but viewers too fall in love with him!