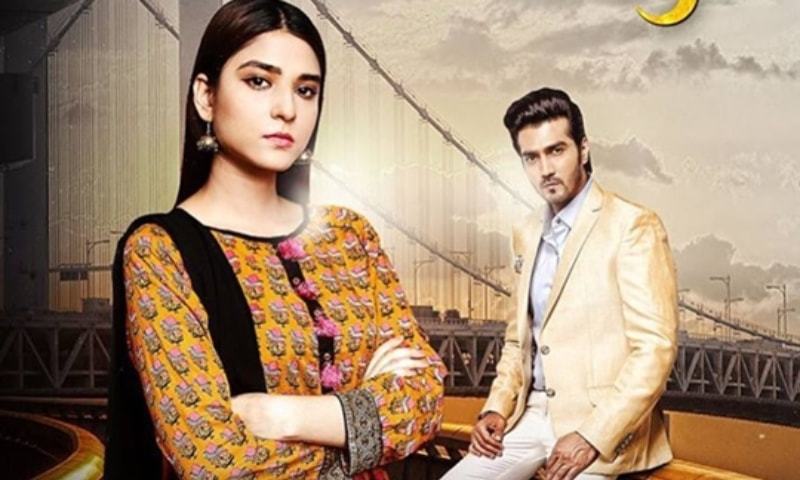 Ramsha is one of those rare actresses who ends up making the fictional character real, an impressive quality indeed

Since we are always on the look out for new dramas which are going on air, every Friday afternoon we sit down and write down the dramas we want to see. With the teasers of Khudparast having caught our eye we decided to tune in for the very first episode of the play which began on Saturday night.
Written by Radain Shah, Khudparast has a stellar cast on board which consist of Ramsha Khan as Uswah, Shahzad Sheikh as Hanan, Hassan Ahmed as Moiz, Nausheen Shah as the docile Beenish and the stern Bakhtawar played brilliantly by Asma Abbas.
Read : Ramsha Khan Steals the Show in Teasers of Khud Parast!
So what exactly is Khudparast about? Well let us fill you in in case you missed it this weekend.
The story revolves around two families that are quite different from one another, both status wise as well as the way they think as one is very liberal while the other religious and stern. Now where we did not really like the opening of the drama as it looked too predictable, it was after fifteen minutes in to the plot that we began to get involved all thanks to Uswah which is being played wonderfully by Ramsha.
Uswah and her sister are very independent but their Bhabis are not and with them all the time eyeing the two they have learnt not to be effected by all this as their mother allows them to even go out at night with Uswah's sisters fiancé as she sees nothing wrong in it.
Uswah too is quite upfront and bold and we really liked this character as she lives life on her own terms and says whatever is in her heart right there and then. So a confident girl, it is a treat to see someone like her who respects her mother but at the same time knows what she wants too.
Read : Ramsha Khan; There's A Hot New Diva In Town!
On one of the outings with her mother Uswah comes across Bakhtawar who is there with her daughter in law Beenish. Covered head to toe in a black burqa, the duo like Uswah and think of her as an ideal for Hanan who happens to be Bakhtawar's favourite son.
After talking for a while she asks Uswahs mother for there number which she gladly gives. With Hanan having told his mother that he would marry whomever she choose for him, he comes across as someone who is obedient but at the same time he seems like a character who has no tolerance for misbehaviour. So how will he and Uswah get along is what we cant wait to see as she happens to be a person who is vocal but in Hanan's house all the rules are made by his mother who even looks quite firm .
Directed by Syed Aabis Raza, we liked the first episode and were left quite impressed by Ramsha as she is one of those rare actresses who jumps in to the skin of their character and ends up making the fictional role real. Shahzad Sheikh looks very elegant here and with a different shade to his character we are sure in the coming episodes he too will impress along with Nausheen Shah who has left us wanting to know more about Beenish especially the reason as to why she is so under her mother in law's control?
So if like us, you too want to see more of Kudparast then don't forget to tune in next Saturday at 8 pm on ARY Digital as we have a feeling that Uswah and Hanan just might end up meeting one another which would result in the story moving ahead at a fast pace hopefully.