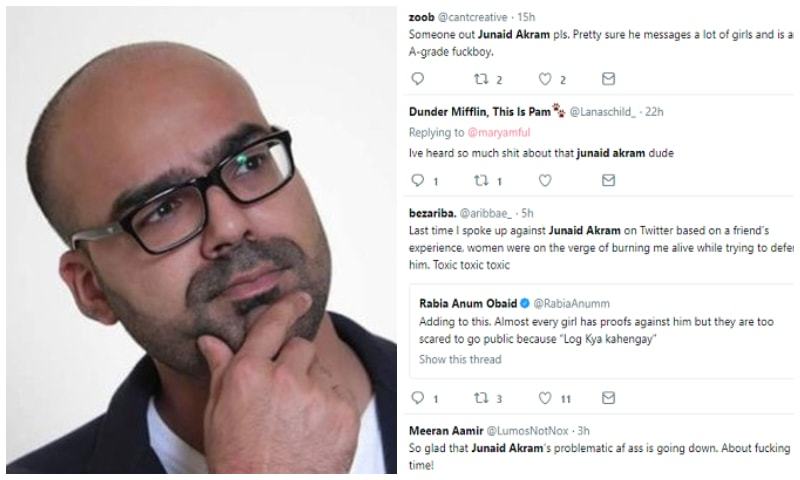 Popular anchorperson Rabia Anam recently shared a tweet, which has caused quite an uproar on Twitter. Although Rabia did not mention any names, she did talk about alleged sexual harassment and that the victims had proofs.
And people are now calling out the #Ganjiswag comedian, Junaid Akram, for allegedly sexually harassing a number of women and then pressurizing them into keeping quiet.
People have been sharing their view points on Rabia's tweet, asking to expose Junaid Akram ASAP. Many claim he was exposed back in April, but then the hustle died down.
After Tanzila Mazhar and Meesha Shafi came open about their alleged sexual harassment and the hush died down, we think its finally time, #MeToo reaches Pakistan in any form and those who deserved to be shamed and brought to justice, be done so.