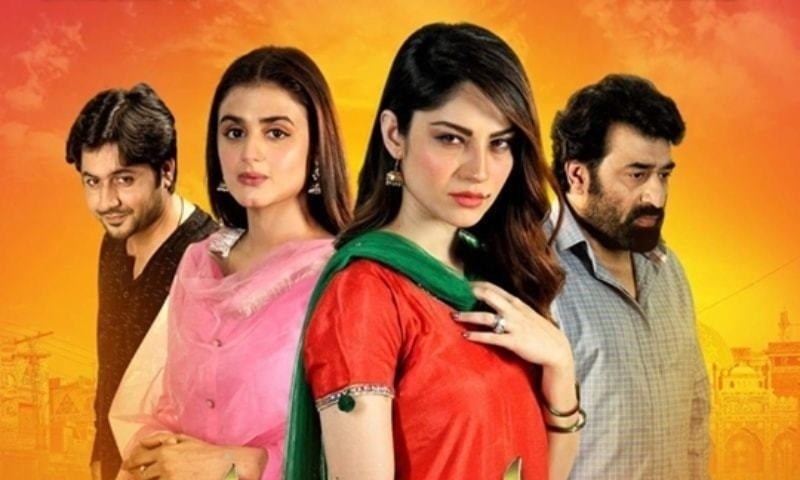 We love watching dramas. So when plays like Khasara , Silsilay and Tabeer ended the truth was that our Tuesday night was left quite empty. But with the introduction of the Yasir Nawaz and Neelam Muneer starrer Dil Moum Ka Diya, we once again look forward to the weekday with great interest as here is a story which besides showing great bonding amongst siblings also shows a decent man like Afzal who tolerates his obnoxious wife Ulfat without raising his voice or his hands.
We like how the writer Saira Raza has written each character with such depth that you cant help but emotionally form a bond with all . Now where we know don't like Ulfat one bit, it is Afzal, Azhar (Imran Ashraf) and Tamkinat (Hira Mani) who make us want to see the play weekly to find out how will it really end for all as knowing Ulfat she is not going to let anyone live in peace and quite.
So what happened in the episode last night? Well let us fill you in in case you missed it.
Read : Dil Moum Ka Diya Ep 9 & 10 In Review: Afzal is a gem of a human being!
Afzal's little sister Kausar (Zubi Majeed ) is now married but Ulfat does not know that he gave her a lot of Jahaiz out of his own happiness. With the house sold as he had too much loan on him, Ulfat upon finding out the truth, decides to take revenge by creating hurdles for all, especially in front of Kausar's mother in law who is a very decent woman.
By now we all know that Ulfat is unpredictable and all she cares for is herself. So with her embarrassing Afzal and a fight occurring she decides to once again leave him. But with Afzal finally having had enough, he does not go after her which Ulfat finds it strange and comes back on her own.
Now the reason why Afzal has lost interest in her is because he is very tensed about the money he has to repay but things become bad when their youngest child hurts herself on the head and Ulfat is not bothered which makes Afzal very angry so much so that he tells her to get lost.
Read : Dil Moum Ka Diya Episode 3 & 4 In Review: Ulfat is a character you don't want to miss!
With Ulfat leaving the kids behind, she goes to her home with a cut on her forehead and tells her parents that Afzal hit her proving that indeed she's a vicious character. But for a change Afzal does not miss her one bit as he realizes that she has no feelings for anyone else. So what is the future of Afzal and his kids? Well that time will tell.
But a couple whom we love are Tamkinat and Azhar as they are mature and forever trying to keep everyone together but with Ulfat insulting all day and night it becomes difficult for even Tamkinat to keep herself under control. And now, Ulfat is hell bent on reporting Afzal to the police for domestic violence!
So will Ulfat really go ahead with the complaint is what we cant wait to see next week. Talking about the actors well they all are doing a great job and the credit goes to director Shahid Shahfat. Yasir Nawaz impresses every week along with Neelam Muneer. Imran Ashraf and Hira Mani make a great on screen pair and their chemistry is wonderful to see too. Zubi Majeed as Kausar is very natural and we love watching her along with Qavi Khan, Nida Mumtaz and Erum Akhtar.
So still going strong don't forget to watch Dil Moum Ka Diya every Tuesday night at 8 pm.