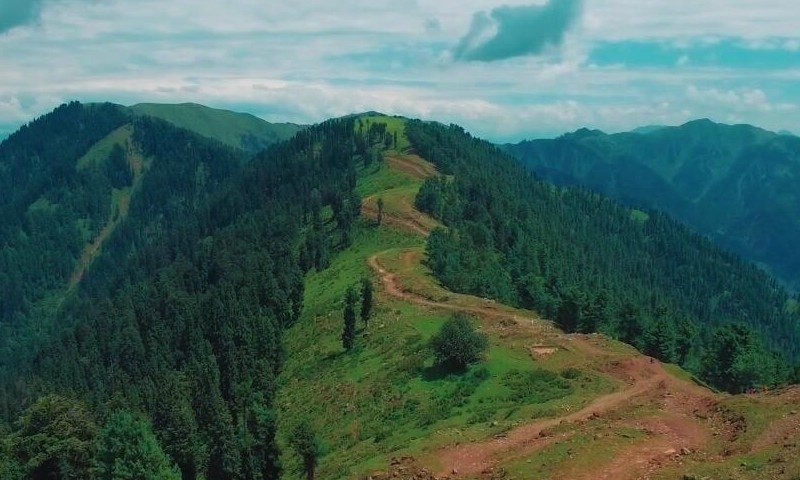 Made by film graduates from Iqra Universty, the team continues to make us proud on a global platform
Sometimes it is not only the well known personalities who end up leaving a mark. Sometimes it can be the other way round, with someone just creating waves with their unique talent. As proven by Family Films that comprises of young yet passionate film graduate students of Iqra University. These young film grads, with their versatile style of making short films like Bas Eik Piyali Chai have left everyone including us in awe of their work.
However, the reason we are talking about them today is because their travel commercial called Arz-e-Pakistan has just been nominated for the CIFFT People's Choice award.
The International Committee of Tourism Film Festivals (CIFFT) aims to promote excellence in audio visual tourism promotion and rewards and recognizes the best films produced to promote a destination or a tourism product. Unique in the world of film festivals, CIFFT offers top-quality competitions at all times that are of great value to the tourism industry.
Read : Arz-e-Pakistan wins best travel commercial award in Russia!
Arz-e-Pakistan by Ali Sohail captures the true essence of Pakistan and highlights the natural beauty of our country by showing that Pakistan could even give the Swiss Alps a run for their money.
Also, do you know that this eight membered team traveled more than 6000km to capture the scenic beauty and raw nature of northern Pakistan as the video includes the major regions of Kashmir, Hunza, Gilgit and Skardu to name a few.
With Arz-e-Pakistan having gained global recognition, we hope that it wins at the CIFFT as it is a effort which deserves to be praised at every step of the way .