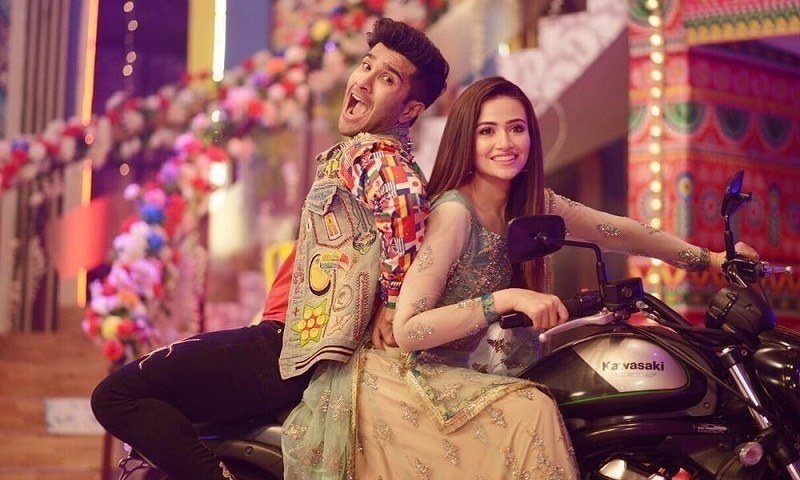 A 7th Sky Entertainment drama, Romeo Weds Heer is an unconventional love tale of the modern day Romeo and Heer
Albeit that we haven't gotten over Khaani craze as of yet, aced producers Abdullah Kadwani and Asad Qureshi under their production banner 7th Sky Entertainment, are out and about with another blockbuster serial starring the hit couple Sana-Feroz once again. Though we are sure that you do know about the much hyped rom-com Romeo Weds Heer already, it's its recently released teasers that have heightened our excitement yet again!
An Anjum Shehzad directorial, penned down by renowned satire writer Dr. Younis Butt, Romeo Weds Heer is an unconventional love tale of the modern day Romeo and Heer starring Sana Javed and Feroz Khan. While the teasers are quite exciting for viewers like us, who don't mind a hip and peppy theme, it's the benchmark set by the team in their previous Khaani that has gotten us hooked to the play even more!
The teasers showcase Heer as the jubilant young girl, who has apparently made her Romeo 'elope' with her and Romeo who is head over heels in love with her and left everything behind for his love. All ready to get married, as the teasers show, the duo did not have a very smooth beginning. Seems like cupid just did the right magic on two of them!
Only time will tell whether there are obstacles or not for these lovers to cross but for now, we are all praises for Abdullah and Asad duo for bringing this most favorite couple to our screens again! And to top our excitement, it's a happy, gaga love story – just what we needed after the sad ending of Khaani and Mir Haadi.
The much hyped project of 7th Sky Entertainment, is set to commence this month on Geo TV and we are already counting the days since we began this awesome journey of Romeo and Heer's wedding!
Also Read: Romeo Weds Heer's OST is your dance number for the season!