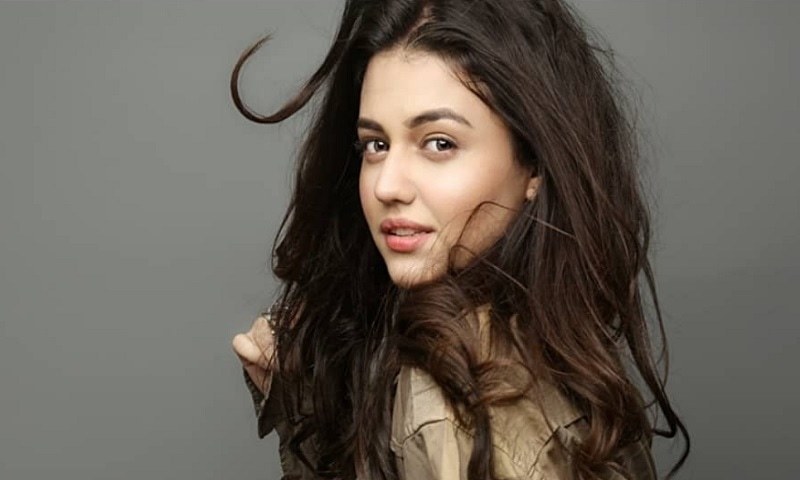 In her talk titled "Power of a single decision" Zara discussed the importance of a single decision that changed her life
Zara Noor Abbas who lives by her persona of a cute girl next door recently shared her life story at TedX Talk Lahore which has reached one million views on You Tube. We are not surprised as this cutie pie has been the talk of the town since her first on-screen appearance.
The young girl, who has appeared in dramas like Dharkan, Khamoshi and will be making her film debut soon with Paray Hut Love and Karachi Se Lahore 3 had a strong message to give to youth and specially girls in her video with over million views.
Zara herself shared the exciting news on social media.
"I always wanted to be an actress, it made me happy but my father said do anything you want to do but not acting please," she said in the beginning.
"My mother said, if you want to act then get married first. You can do whatever you like after that, we can't take this responsibility," she added.
In her talk titled "Power of a single decision" Zara discussed how in her attempt to pursue her acting passion she married the wrong guy three years ago. While Zara soon realized her mistake and got divorced, it was only then she realized her true worth.
But that's not all! It took a long while, more than a few hardships and a battle with depression after which Zara came out victorious.
"My mother was diagnosed with cancer, I had to be with her and also maintain my sanity which I was losing because of divorce and the barriers imposed on me by the society," Zara narrated her story.
"The society said about me, 'oh she's an actress, her mother is too, she's also niece of an actress, she got divorce? Yeah, an actress is supposed to get one'," she opened up on stage.
However, after locking herself for three days in a room and crying as meditation Zara said she felt lighter when she came out. That's when she realized, before doing anything in her life for anyone she needs to understand and accept herself as what she is.
"Before deciding who I want to be with, what I want to do, I have to make peace with what I am, I have to accept myself as I am," she shared her realization.
Soon after, she got married to Asad Siddiqui who had himself gotten divorce a while ago. "Our families had discussed this prospect long ago but then we went on two different journeys, but guess what it had to be," she said with a smile.
"I want to say this to all young girls that if you want to do something in life, don't look for alternates, accept yourself, embrace yourself, and tell your family your single decision for life. The single decision that has the power to change your life," Zara concluded.