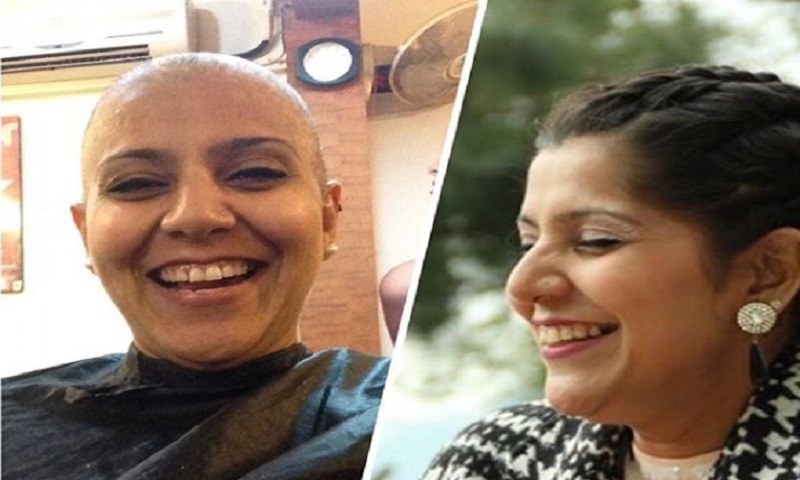 She's given us hit dramas with her pen including the soul shattering Khuda Mera Bhi Hai, the blockbuster Khaani and the currently record breaking Baandi. And while she gears up with her next topic, Surkh Chandni, a story of an acid attack victim, we're surprised, albeit pleasantly and proudly, to learn that Asma is a brave cancer survivor.
Asma opened up about her struggle with breast cancer and how she rose against the flames as a phoenix in her latest Instagram post. Honoring October, as the "Breast Cancer Awareness Month", Asma shared her own story, about how she fought bravely like a warrior and defeated cancer back in 2013.
The writer, who tackles social issues with a knack, came forward and put aside vanity, showing her smile, even when she had lost all hair to chemotherapy and cancer treatments.
She calls herself a cancer warrior and shared a heartfelt note on her social media, "Just stay strong, smile and move on because whatever time you have live it, love it."
Asma is going live tomorrow, to talk more about cancer, share her story and her personal struggles with the ailment. You too can tune in to listen and be inspired. Asma will be live in Men Not Allowed with Shireen Akhtar at FM105 from 11:00am till 1:00pm tomorrow.