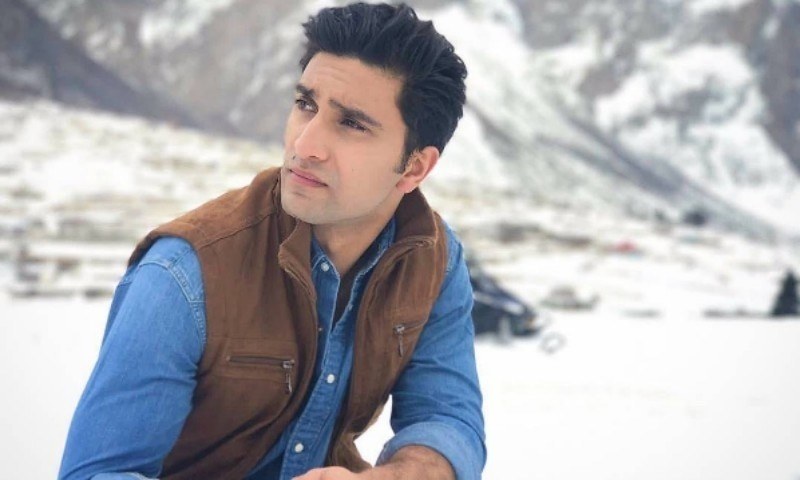 If there is one actor who has made a name for himself in a short span of time then it has to be Ahad Raza Mir. Ahad made his debut in the world of dramas with Sammi but it was his role of Doctor Asfandyar in Yaqeen Ka Safar which made him a national heartthrob. With him having also appeared in the movie Parwaaz Hai Junoon and now gearing up to be seen in drama Aangan which has a stellar cast it seems that Ahad is rather enjoying his work right now, no matter whether its television or films.
In a recent interview of his with Gulf Times, Ahad expressed how he liked films but also loved dramas giving us the hint that in the future we will be seeing him dabble in both things. Ahad also talked about Bollywood, drawing a parallel between the Pakistani film industry and Bollywood with a very well thought of point of view.
"I don't think it's even fair to compare Bollywood to Pakistani cinema right now," stated the Sammi star.
Read : Ahad Raza Mir Becomes First Brown Actor To Play Hamlet In Canada
Adding further Ahad said, "But I think after almost a thirty year break, I won't say revival but yes we're finally in the revolutionary phase. At the point where we are right now, I think, yes in few years we'll be at par with them. I hope we can learn from them and they can learn from us."
Now that is indeed a noble thought as we firmly believe that together India and Pakistan can do wonders in the world of entertainment all over but sadly collaborations have to wait until national peace is resolved.
But one thing which Ahad seemed to be praising was Pakistani cinema's ability to make good films despite being on a limited budget compared to Bollywood.
"Something we're doing better here is that we are a fraction of the budget that Indian cinema has and we're still making good films. We're good at figuring it out. Imagine if we get our hands on big budgets," stated Ahad.
Now that would be something worth watching, as we agree with Ahad, that if we are given ample of money to invest in movies than sky is definitely the limit for Pakistani cinema.