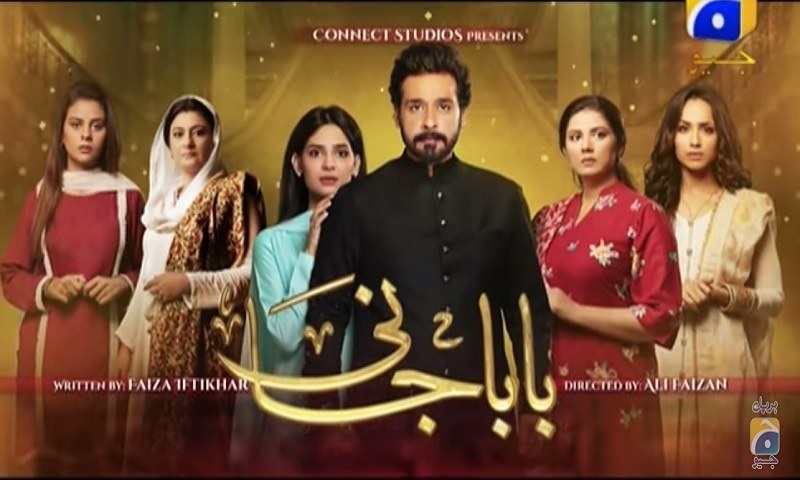 Asfand says he will take care of Nimra from now and with such sincerity that we eagerly wait for him to be "Baba Jani"
For those who have yet to watch, Baba Jani is a story about a man who is stuck in the midst of sacrifices, family expectations, and his own desires. This man is Asfand played beautifully by Faysal Qureshi. Asfand is a character that is flawed in some ways yet sensitive, kind and full of mercy that makes him "human" - because no human is perfect. The unconventional story line with brilliant performances makes it a must watch.
Asfand was initially engaged to his cousin but unfortunately circumstances and his sisters' malicious plotting forced him to break off the engagement. He now married a widow Sadia, played by the talented Savera Nadeem, who belongs to low economic status, has kidney disease and needs to get dialysis soon. She has a grown daughter Nimra (Madiha Imam). While Sadia, accepts Asfand's proposal for her daughter's well being and future, Nimra on the other hand is not willing to accept her father's replacement yet.
Asfand's sisters Najiba and Naila, played by Saba Hameed and Sundus Tariq respectively are nothing but greedy and selfish women who connivingly exploit Asfand for their own gains. They didn't let their brother marry due to their own selfish desires and now are upset because he married of his own free will. Naila' was advised by her husband to reconcile with her brother, but for all the wrong reasons. Najiba will now do everything possible to create complications in Asfand's life.
Although everyone is good, Faysal Qureshi always stands out! He literally molds himself into the character, and from body language to voice modulation, he gives best performance every time he is on screen. Asfand is definitely one of our favorite characters by Faysal. Madiha Imam, Savera Nadeem and Saba Hameed were also exceptional.
In Review: Simple yet Convincing Baba Jani Off to a Good Start!
We especially loved the scene between Asfand and Sadia when Sadia informed Asfand how Nimra's father used to fulfill all her desires and wishes but after his death things were different. It was a beautifully executed scene and heart touching enough to bring tears to our eyes. Asfand said that he will take care of Nimra from now, and he said it with such sincerity that now we are eagerly waiting for him to become "Baba Jani"!