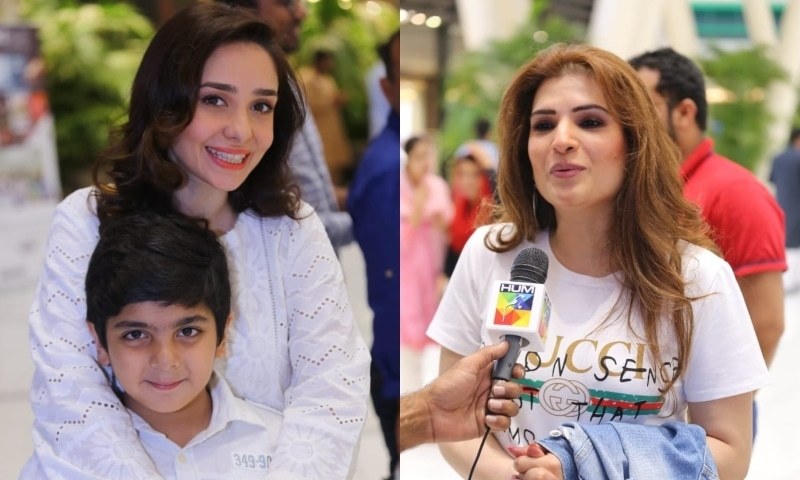 "We are basically giving the parents the opportunity to enjoy movies with their kids," CEO of Cinepax, Mariam el Bacha

Being a mother of two boys,I remember how my movie going experience with them always turned out to be a nightmare. I would often not go, choosing to spend time with the kids instead. Yes, I did miss out on movies, but there wasn't any other way out.
That time has passed, but there's an amazing news for parents with kids these days. Peek Freans, in collaboration with Cinepax, at Packages Mall Lahore, have opened the Gluco Minipax, a blessing in disguise for movie buff parents with small children.
Located within Cinepax, the Gluco Minipax is a heaven for kids of all ages. You have a shoe rack to place your shoes and keep the place safe. There are books and toys for kids to play with and tables where they can sit. We absolutely loved the color scheme and vibrant walls with animals painted on each on of them. Kids will definitely love this place.
Read : Cinepax Hosts the 10th International Children's Film Festival
With the launch attended by stars like Juggun Kazim, Kinza Razzak and Resham to name a few, it was indeed a starry night but more than that it was the excitement level of all the kids who even got a treat to enjoy from Gluco before setting off inside the cinema to watch the movie.
Talking to Sophiya Anjam at the event, CEO Mariam el Bacha, spoke about the need for such a cinema as she explained,
"This was a concept we designed and tested all around the world . We are working with Gluco on this and are very excited . We are basically giving the parents the opportunity to enjoy movies with their kids as it is impossible to tell them to sit still or stay quite."
Adding further Mariam said, "The parents can relax as the kids can run around and go on a 10 meter slide inside which goes all the way on a pit where there is a small playground as well If they find the movie boring then there is a kids lounge outside too where they can colour, play or simply read books."
The seats are comfortable and big which enhance the movie watching experience. Also for a change people are not worried whether their kids are disturbing the other person or not as the children can get busy having a good time on their own, all within a safe environment provided by Gluco Minipax.
Keeping their tradition of giving back to the society alive, Cinepax Cinemas is a leader in the concept of luxury cinemas in Pakistan and takes pride in being the country's largest cinema network committed to providing unmatched quality entertainment and with the introduction of Gluco Minipax, sky is the limit for the entire team who continue to do great work .