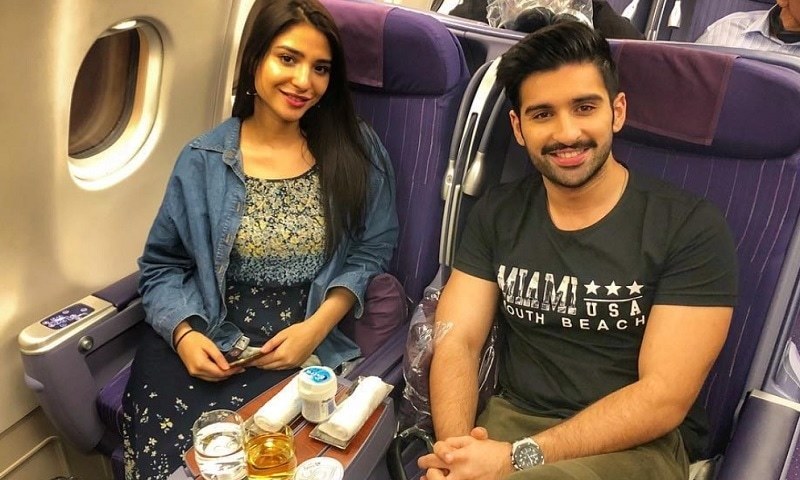 Starring budding artists Ramsha Khan and Muneeb Butt in lead roles, Mangharat went to the floors recently
Pictures of Ramsha Khan and Muneeb Butt starrer Mangharat are already doing rounds on social media and we are on a constant Instagram spree to know more and more about the upcoming iDreams Production. These days the cast is in Malaysia for the shoot, and we seriously can't get over the amazing shots and beauty of Malaysia along with updates from the drama cast. Here's a quick glance to all that these celebs are upto, sit back and enjoy!
Don't they look so amazing together?
Our handsome actor Muneeb Butt seems to be quite enjoying the shoot and location. Have a look!
The prettiest Ramsha Khan - can't take our eyes off her!
Another actor from the cast, Farhan is also enjoying the Malaysia shenanigans!
After seeing these cool BTS pictures, we are looking forward to the drama even more now. After all with a stellar cast on board, iDream Productions is sure to give us some good entertainment. We are already tuned in for Mangharat!
Also Read: Ramsha Khan All Set to Shine in Mangharat By iDreams Entertainment