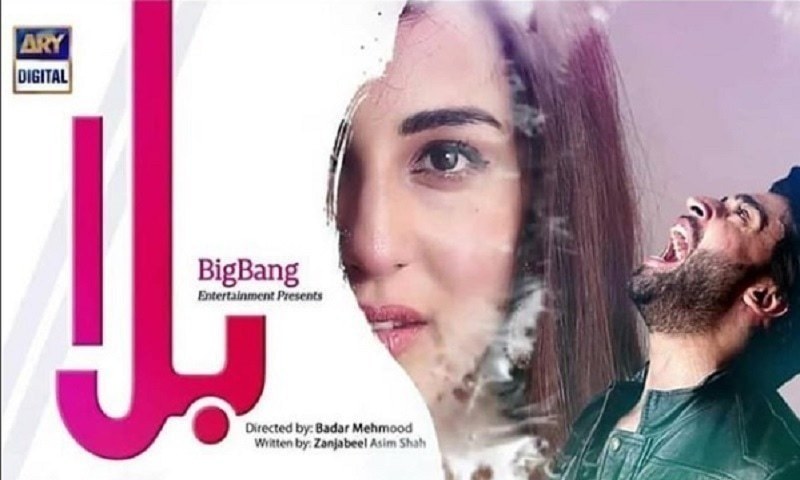 These episodes of Balaa offered further development leading to the storm that will wreak havoc in Taimoor's life. They were just as thrilling and gripping as the previous ones with a suspense element entwined beautifully keeping the viewers interested throughout. The background score although could be a little more subdued especially in Nigar's scenes.
Taimoor's character is now more confusing than ever before. Last week he remained indifferent towards Nigar throughout the episode making me wonder if he is planning something? A revenge of some sort perhaps? Or maybe playing a of cat and mouse he is playing with Nigar? But now it seems like he may fall for the traps Nigar laid out for him.
While last week he was disinterested in anything Nigar said, and this week he actually believed his mother is capable of being mean and rude towards Nigar. It was truly disappointing to see him actually believe in Nigar. Will Taimoor be the cliched son who believes blindly in whatever his wife says? Or will he use his own mind in establishing his own conclusions regarding his own family. It will be fascinating to see how the writer develops Taimoor's character.
Balaa Episode 11-12 Review: Bilal Abbas steals the spotlight!
While Batool is intelligent enough to comprehend Nigar's malicious plans, both Saleha and Shama are clueless! How can someone be so naive? It's hard to believe! It's one thing to be nice and kind, but another to actually be persuaded to think that Taimoor will love Nigar more if she is treated badly by her mother in law. To be honest, it is an odd thinking that doesn't make sense to me! But hey it worked!
All of the supporting cast is exceptional and I am pleasantly surprised how they all have been given their due importance. Each supporting character has a unique personality that the writer has delved into making the story even more interesting. Taimoor's sisters Saleha and Batool have different personalities and their respective roles are beautifully interwoven into the story. It was shown today that Batool has a love interest, but I have a feeling that things will not work out between the two and she will in fact end up marrying Junaid. I am in particular looking forward to Batool's track.
Bilal Abbas Khan was absolutely brilliant throughout the episodes! His portrayal of Taimoor is spot on and he has amazing chemistry with everyone including his mother Shama played by the gorgeous Samina Peerzada. The comfort level he shares with them is visible on screen. Both Khan and Peerzada outshone everyone else throughout the episodes. Ushnah Shah was not as impressive today as in the previous episodes and her character is getting a little monotonous now. The way she makes "faces" to show her "cunningness" is also getting old! Samina Peerzada is a natural who can get in to the skin of any character she plays. I especially loved her performance as a mother caught in the malicious web Nigar spun around her. Sajid Hassan though present for just one scene was amazing as usual.
Produced by Big Bang Entertainment, written by and directed by Badar Mahmood, Balaa is a story of a disabled woman's vehement desires that wreck the lives of those around her. Her own insecurities combined with jealousy and obsessions makes it almost impossible for anyone to be happy around her. With superb performances, top notch director and an interesting script this one is a must watch for sure!