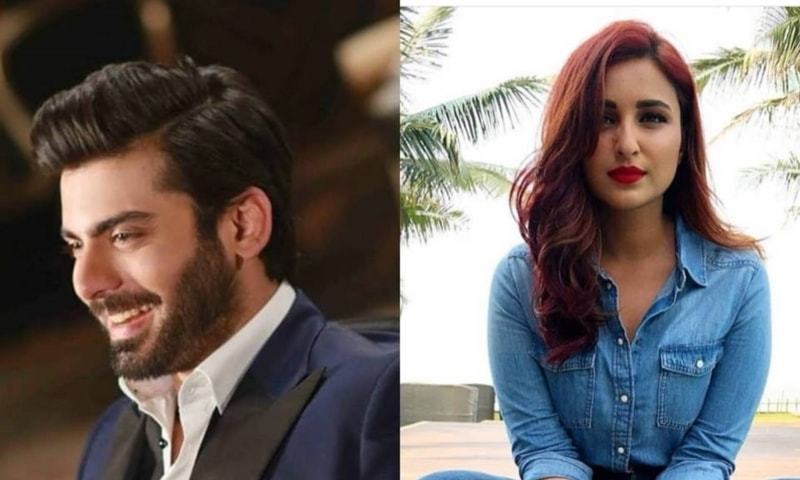 The actress has already worked with Ali Zafar and now wishes to co-star with Fawad who she thinks is a loved hero!
Even though it has been two years since Bollywood banned our artists from working in India, the industry and audiences are still madly in love with our artists and almost in every interview, somehow, our stars are brought up in the conversation. This time it was Fawad Khan who became center of attention in Nameste England stars Parineeti Chopra and Arjun Kapoor recent interview.
"I wish I could work with Ali (Zafar) again, I wish I could work with Fawad, he would be a great hero in our industry as he is so loved so I feel sad that this has happened," said Parineeti on being asked about the ban on Pakistani artists.
Now while Parineeti has worked with Ali Zafar in Kill Dill and would love to work with him again - as she does not agree with the ban - she also disclosed how she thinks Fawad Khan would be a great hero in the Indian films and expressed her wish to work with him.
In addition to the actors, there are some people who have a problem with Pakistani singers as well. And albeit that Atif Aslam and Rahat Fateh Ali Khan continue to work in Bollywood films and churning out one hit song after another, there are still few people who don't want to see them as a part of Indian films.
The main reason as to why the issue is hyped up at the moment is because Atif and Rahat have lent their vocals for the Parineeti-Arjun starrer and some people are REALLY upset the fact!
However, Arjun and Parineeti opposed the negativity in their interview this is what they had to say when asked about Atif and Rahat's presence in their upcoming movie.
"They are fantastic artists and are being allowed to sing by the industry, we are not bringing them in to get anyone thrown out of the industry. We are just going with the correct people for a particular song," said Arjun.
Adding further, and responding to the hate mongers, the 2 States actor said, "If these kinds of feelings were in the Indian community then they would have rejected the songs but I feel that the audiences are not going to reject a song based on the singers nationality. Certain sections are allowed to have an opinion but that does not make it right."
Read: Rahat Fateh Ali Khan's Tu Meri Main Tera Will Make You Fall in Love!
Well said Arjun!
The duo also expressed how thrilled they were for Indian releases to screen in Pakistan - the only thing that has to be seen now is how long these tensions last, as the people of both the nations are full of love for one another.