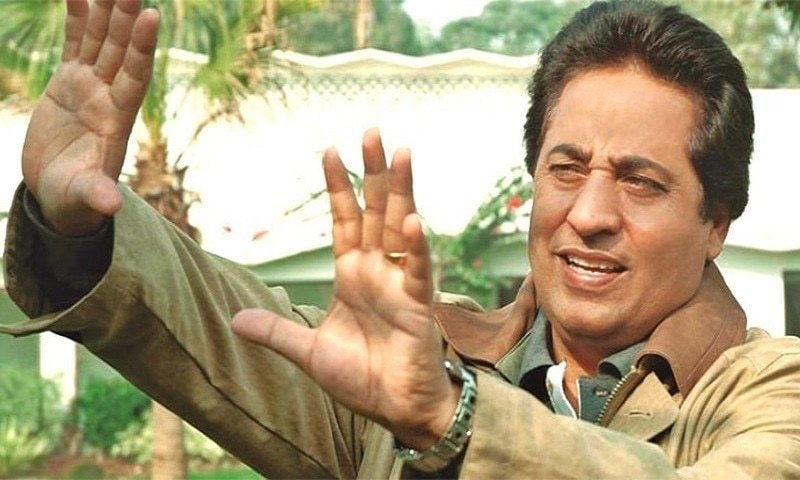 "Young filmmakers hate their cinema and tend to follow Indians when it comes to dresses and execution in films," he says

Veteran filmmaker Syed Noor expressed his concerns over the approach young filmmakers are taking these days. In an interview with a leading publication, Chooriyan director said, "They [young filmmakers] hate their cinema and tend to follow Indians when it comes to dresses of artists, colors and execution in films."
Syed Noor said that although India movies helped the local cinemas regain business when Lollywood collapsed, it is not the need of the day now. He said that Pakistani movies are doing far better than Bollywood releases now so the need is to stick to original content and relatable movies of our culture.
Jeeva famed director also seemed dismayed at the fact that regional movies have totally gone extinct now and nobody is willing to make or watch Punjabi movies – something that brought a big chunk of revenue in past.
"Film-makers based in Karachi have tried to portray Pakistani Punjab but they couldn't present it," he said of the Punjab-theme based movies that were produced recently.
Syed Noor expressed his wish to work on Sindhi movie, he said that Sindhi cinema has a rich history and even today if somebody comes up with a good concept he's willing to work for free on a project of that sort.
While he applauded Humayun Saeed for halting his television career and investing his time and resources to revive Pakistani film industry, he said that the JPNA actor lacks the stardom.
"Humayun Saeed, Fawad Khan and Ahsan Khan are performing well but they lack star power that was the hallmark of past film stars. They host shows on television and appear in dramas too," he shared his viewpoint.
Syed Noor emphasized that Pakistan needs to produce at least three superstars of Waheed Muraad and Muhammad Ali caliber to bring masses to the cinema. He recalled the era of Waheed Murad, Nadeem and Muhammad Ali and then Shan and Mommar Rana helped the Pakistani cinema grow on the back of their stardom.
Shaan Shahid is worth the price tag: Syed Noor
However the veteran director also seemed dissatisfied with the cinepax culture that has limited movie experience to privileged class. "A person who earns Rs700 a day cannot buy Rs500 movie ticket, we need to cut down cinema expenses and make movies that appeal masses," said Syed Noor.