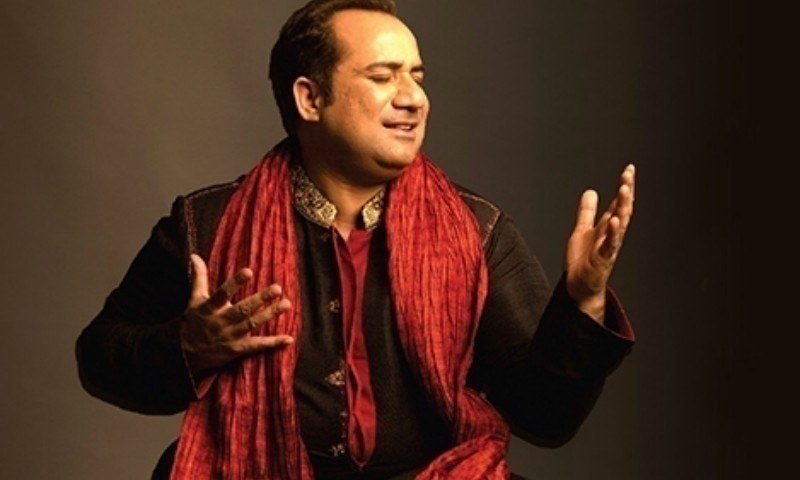 Ideal for those madly in love, we have the track on a repeat mode for the entire day!

It was only a few days ago that we reviewed the song Tu Meri Main Tera by Rahat Fateh Ali Khan from Arjun Kapoor starrer Namaste England which again proved that India just can't get enough of Rahat's pure magical voice. Now after the maestro's latest track for Saif Ali Khan's movie Baazar, we can safely say that the Rahat has another hit in his hands with Adhura Lafz.
A beautiful track - ideal for those in love - Adhura Lafz begins on a very soft note and draws your attention immediately.
Read: Rahat Fateh Ali Khan's Tu Meri Main Tera Will Make You Fall in Love!
In addition to the fact that the song is picturized in a stunning manner, it's the lyrics by Jamil Ahmed that are absolutely a stand out point for the song. Jamil Ahmed has penned down a song which is emotional and meaningful at the same time, and we love it.
But what makes the song even more praiseworthy is of course Rahat's voice. The melodious voice has so much depth that you can't help but close your eyes and completely find yourself lost in it.
With music by Sohail Sen, Adhura Lafz has a soothing feel to it and all the instruments used in the background compliment Rahat's voice beautifully.
We would call it an ideal track for a Sunday afternoon. Let us know what you think of Rahat Fateh Ali Khan's latest offering in the comment box below - Simply put, we love it!