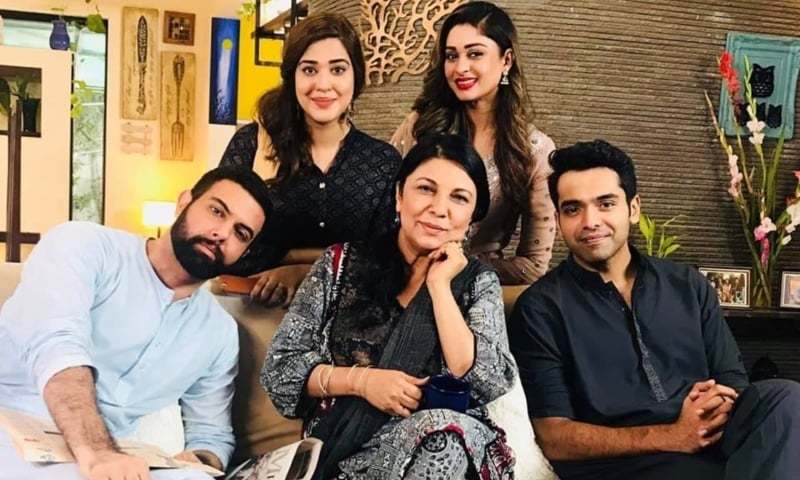 In a brief chat with HIP, director Furqan Siddiqui tells us a bit about its story and who actually penned it
We love watching dramas and are always on the look out for something new. With many of our favorite plays having ended, we are in search for dramas which can fill our must watch slot. And so when we heard that director Furqan Siddiqui was gearing up with Kasak Rahay Ge we knew we had to catch up with him to know more about his latest project whose teasers have already caught our attention.
With Noor Hassan, Sakina Samo, Zainab Ahmed and Faizan Khawaja playing pivotal roles in the drama, here is what Furqan told us when we asked him to tell us a bit about the story,
"It has been written by Seema Munaf and it is about Rabiya played by Zainab and Fasih who will be essayed by Faizan, who after having lost their parents get adopted by their kind aunt Nasira which you will see Sakina play."
Read : Teasers Reveals Kasak Rahey Gi is A Story of Love and Loss
So where does Noor Hassan fit in to all this? Furqan revealed, "He plays Nasira's arrogant son called Daniyal who treats Rabiya and Fasih like poor relatives and it is later when he is forced to marry Rabiya that he treats her harshly but the twist comes in when Fasih gets married to Iman (Adla Khan) who catches the eye of Daniyal."
So an emotional roller coaster with some great actors on board, we for one cant wait to watch it soon to find out whether Nasira will let Daniyal divorce Rabiya or will Fasih decide to let Iman go?
The OST has been sung by Fizza Javed, and her melodious voice sums up the feel of the drama well. And so, we're eagerly waiting tune in to the first episode of Kasak Rahay Ge, on 26th October 2018 at 8 pm only on TV One.