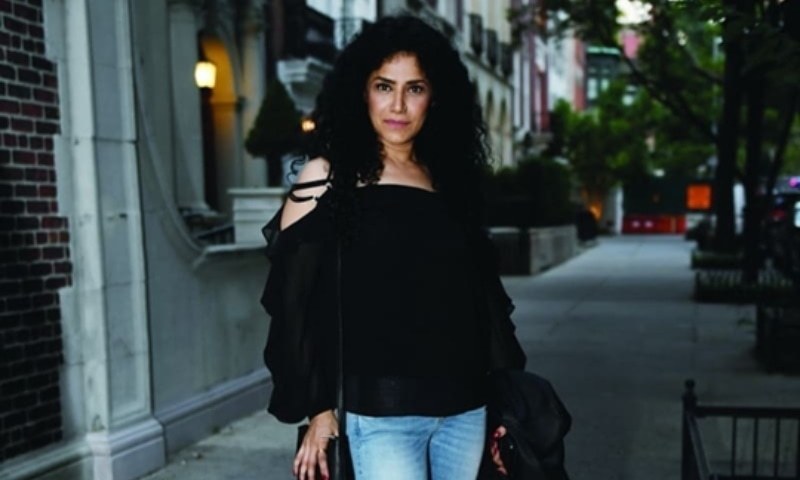 "It's a different film, something very original and from the heart," says the multi talented star

Ever since the news spread about Saqib Malik making his debut in the world of films with Baaji with the yesteryear Lollywood queen, Meera, in its cast, there have been a lot of speculations about the upcoming project. The film already is in talks because it has a blend of actors whom you never thought would look so good together when bought in one frame.
Besides Meera, Baaji also stars Osman Khalid Butt, Amna Ilyas, Ali Kazmi and Mohsin Abbas Haider to name a few. And if that was not enough then according to the latest update the supremely talented Angeline Malik is also on board the highly anticipated project as its creative producer.
Angeline Malik is a power house of talent and her inclusion in team "Baaji" will definitely add more value to the final product we will get to see on the screen.
Read : Aijaz Aslam, Angeline Malik pair up for Kalasha
With the announcement having been made on the films official page, we got in touch with the multi talented Angeline to ask why choose Baaji in particular to become a creative producer for and this is what she told us, "First of all Saqib had approached me way before that whenever he made a film he would want me to be part of it and myself being a big fan of his videos I couldn't refuse."
Adding further she said, "Saqib and I are very similar in many ways, when he told me the concept it was again something I fell for as it's a different film ,something very original and from the heart."
An interesting combination, we cant wait to see what magic these two will create as both will be bringing in their respective experience from the world of ad and drama in to one being, ensuring Baaji delivers more than the expectations which surround it, already.