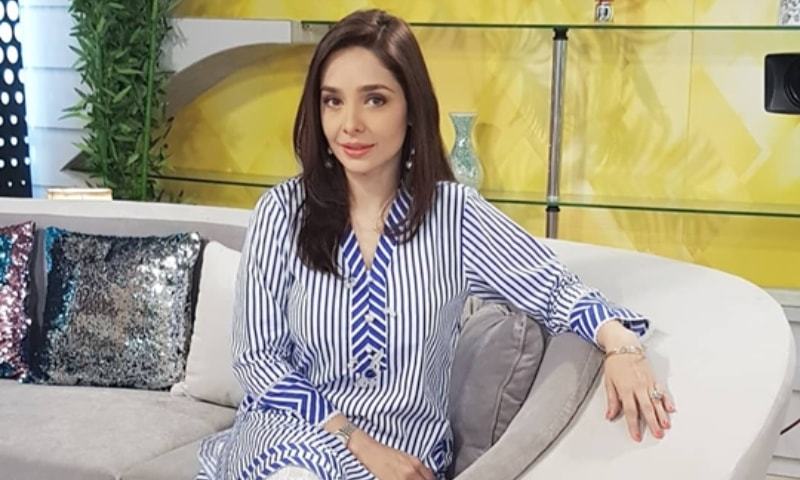 "After a very long time, I have had the chance to work on something that really inspired me," shares Juggun

A multi-talented personality, we think there is nothing in this world that Juggun Kazim cannot do . A morning show host clad with grace from head to toe, we for one cant get enough of this dynamic personality that Juggun possess. So when we discovered that she was busy working on a new project called Khirki which is an intense digital film, we knew we had to catch up with the star to know more and that is exactly what we did.
Our first question was related to the theme of the play as the name is short yet intriguing. Here's what Juggun had to say,
"Khirki is a story of a household, reflecting a dark aspect of our society where a man imposes his masculinity by using violence, a mother who despite the fear of losing her life, is constantly defying the rules set for her family and a child who is burdened to be a saviour of the family as well as being a cause of violence in the house. Economic struggles give birth to aspiration to do better but sometimes those dreams can also kill. This is a story touched by the unfortunate curse of being poor."
Read : MomMatters: An online portal for the Desi Mom by Juggan Kazim
Khirki will be directed by Fahad Nur with concept and script his as well.
Our next question to Juggun was what made her want to do this particular project?
"The story is very close to my heart, as I have experienced domestic violence myself, and it really frustrates me when I see those stories around me. Nobody came to rescue me when I was going through it but through this story I want to give courage to those who are too afraid to be vocal about these issues," she said.
Talking about her role in Khirki, Juggan revealed, "I am playing the role of a mother who is not strong enough to take a stand but her child's misery is killing her inside. She struggles on a daily basis to save her child from the wrath of her husband's anger."
With Omair Rana playing the role of Juggun's husband, we knew we had to ask her how was this different from what she has done so far and why should people watch Khirki once released.
"After a very long time, I have had the chance to work on something that really inspired me. I felt my emotions directly transiting to the audience and the amount of creative control was something I never felt before. The message, style of execution and hopefully the medium of delivery is completely new and I believe it will be a game changer for our creators and audiences," shared the star.
To be released on Drama Central, Khirki is produced by Dot Republic Media in association with Creators one shorts.