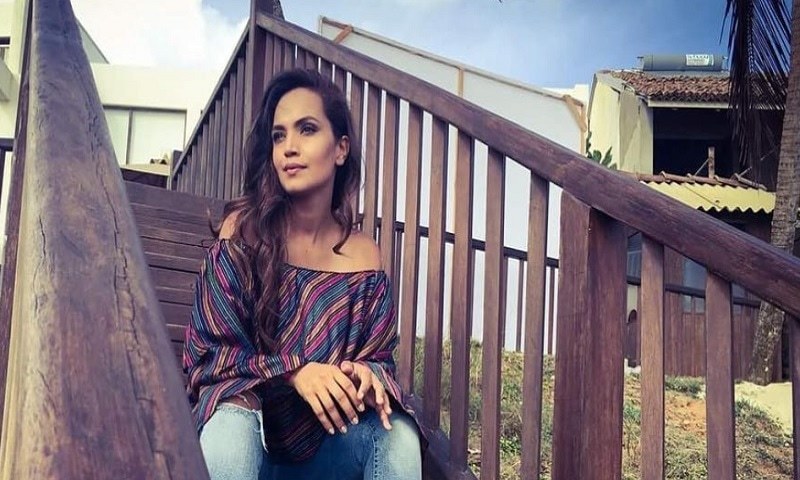 Aamina opened up about the body shaming she faced in early age and how her parents' upbringing helped her counter it
Model turned actress Aamina Sheikh – whom we admire for her sharp features and abundance of talent – took it to Instagram to share a very strong message on one of the biggest social menace, body shaming.
In a heartfelt post, Aamina opened up about the continuous body shaming she encountered in her early age and how her 'forehead' was a matter of concern for many around her. "In school they used to say 'you have a hockey field for a forehead Aamina' and I used to find that hilarious!" said the Pakeeza actress.
She went on to say, "Even now I find myself quoting that when notable designers, directors, photographers, makeup artists, colleagues would admire it; many for television suggest that I cover it as 'it's too big Aamina, it makes your face look strange,' and 'don't tie your hair so tightly back as it'll further recede your hairline and you cannot afford that.' I totally get it and take it with my stride, even take their suggestions many a times."
However, Aamina said that such comments never became a cause of distress for her and she continued to be the confidence self that she is – an inspiration for all her fans. She then gave her most precious two cents on the issue that to this day is the cause of many shattered confidences and broken personalities.
The Cake actress said, "BUT not for a second do I allow these voices to create any kind of complex in me because during my upbringing, my parents, my siblings, my home-ground—they NEVER made any such comments. Such observations of one's physical appearance, was NEVER a topic of concern in the home while growing up."
Emphasizing on the importance of how home should be the place where a child gets all the motivation and confidence from, Aamina said her home life was all about education, dressing up, eating well and discipline. She mentioned how her parents' sole focus was to build a healthy routine and lifestyle for Aamina and siblings so that they live a balanced life, good life.
"Home really is the breeding ground of one's sense of self. Please be mindful, create that nest, that safe space and respectfully raise your children to be able to take the shame out of body shaming!" said Aamina who now has a daughter of her own.
"It begins with YOU!" she powerfully concluded a very beautiful and important message.
Also Read: Aamina Sheikh Begins her Journey as Global Ambassador for Girls Education