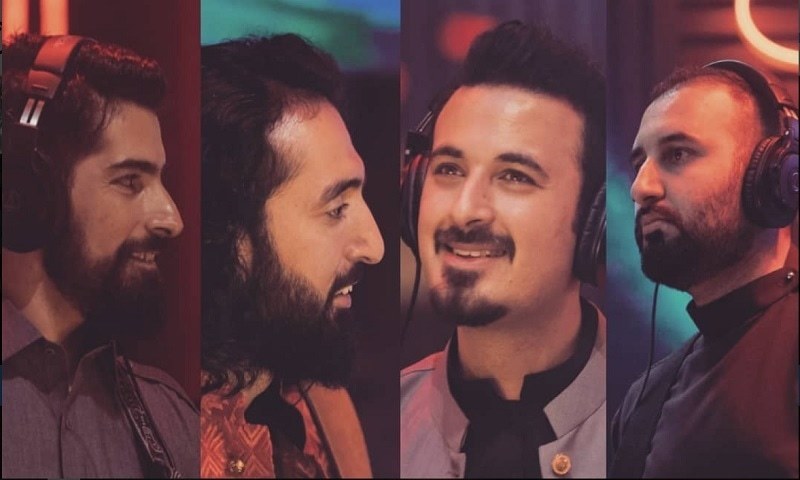 Indie music segment in Pakistan is rapidly pacing up and while there's still a lot more room, one thing we can see for sure is that Coke Studio has brought many talented artists in limelight. One among the many local music bands – with of course God gifted talent – is Pashto band Khumariyaan who just made their Coke Studio debut on this year's edition and played some amazing instrumentals like Ya Qurban.
After a successful run at that, the band is now all set to release their first album which has been in works for quite some time. While talking to Instep, the lead guitarist Sparlay Rawail revealed the 'big plans' of Khumariyaan which also includes a near future performance in Karachi at the Salt Arts show.
The lecturer come guitarist, Sparlay also confirmed that the album in collaboration with Ali Azmat, Abid Brohi and another band is confirmed to release this year and the band has been 'creating hype about it by telling fans at the gigs of the album release'. Oh and they might just release a video too along with the album!
In addition to the release of the much-awaited album, Khumariyaan is also present in Paris to perform at The International Conference on Pakistan Mountains being held today. The band has earlier performed in Ireland, U.K and U.S.A as well.
Khumariyaan now intends to work on album release after their return from Paris, and will decide on the medium that will be used to release their debut project.
Khumariyaan hits gold with the pashtun dance track "Gulmast"
"The album, along with the artwork, has been ready for some time. Once we're back from Paris, we will sit down and decide how to release it. There are multiple ways. Customized USBs is another way to do it," Sparlay shared the exciting news.
Well what can we say other than wishing these talented boys a good luck and waiting excitedly for their first ever album. We are surely keeping our eyes (and ears) on it!