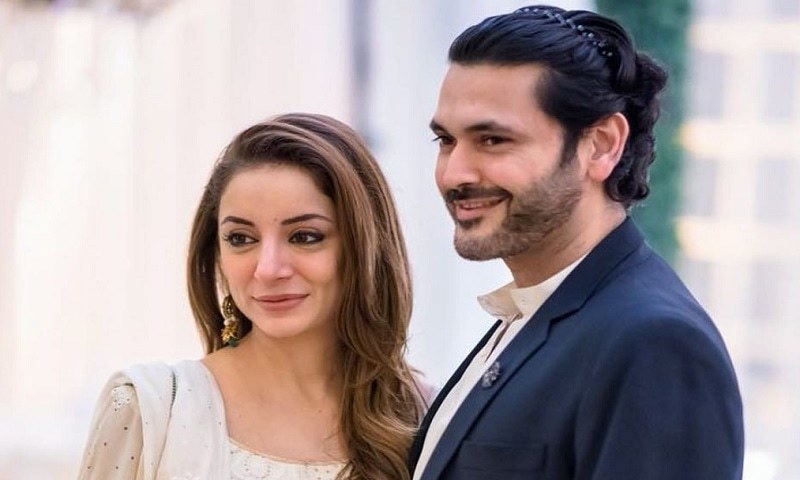 Sarwat gracefully shared her beautiful love story on Samina Peerzada's show, Speak Your Heart.

The pretty actress Sarwat Gillani – who recently won our hearts again in Khasara - gracefully shared her beautiful love story on Samina Peerzada's show, Speak Your Heart.
Born in Karachi, Sarwat is daughter of an Army officer father and educationist mother. She met doctor and actor Fahad Mirza in high school and both were madly in love till they parted their ways when Sarwat was in Indus Valley School – studying Graphics Designing.
"We used to have long phone calls and somehow Fahad failed in one of his papers in medical college and failed one of my subjects in university," said Sarwat. "Our families told us that we need to hold it till we grow up and then think about a relationship," she added.
"I had an hour long talk with myself and told myself that I need to stand up for myself and focus on my life, it's not too short and I don't need to make a hasty decision," recalled Sarwat.
The Mata e Jan actress then said that she decided to move on in life to make a life and let Fahad do the same, she said life can be long and well spent if we stop trying to do everything then and there, "Good things can wait, always," she said with a smile.
However, life moved on and both Sarwat and Fahad lost touch for seven long years. It was only after this gap that they both met while Sarwat's theatre play and sort of reconnected meanwhile Sarwat was still in contact with Fahad's mother who she calls an amazing lady.
"He asked me if I wanted to go for a coffee and I wasn't sure. You know seven long years had passed, I wasn't even sure if we are the same people anymore let alone being in love like before," she truthfully shared her thoughts.
"But I kid you not, just when I met him and sat across him on the table, it felt like not a single day has passed since we last met," Sarwat said with a big smile.
After a few months of catching up on what was left behind, Fahad proposed Sarwat with a beautiful romantic gesture. "His mother and cousin decorated a restaurant's room for us, those flowers and candles and everything," shared Sarwat; while adding further, "we went there and he got down on his knee to propose me and I kept laughing, I just did not know what to do," she recalled with a laugh.
Eventually this love story found a happy ending when the couple got married in 2014. They have two sons and a beautiful home together and Sarwat has nothing to say but be thankful for her happy life.
But that's not it, the beautiful inside out actress has more plans in life and that revolves around helping the underprivileged with her resources.
"I and Fahad now know that there's much more to do in life, he conducts free of cost surgeries for those who can't afford medical treatment and I have found my purpose with the special children that I am responsible for as Brand Ambassador for Special Olympics," said the JPNA actress.
"Life is not just about living it yourself, the beauty of life lies in enabling others to live it fully," she concluded on a sweet note.
Also Read: 11 times Sarwat Gilani proved she's our very own Wonder Woman!