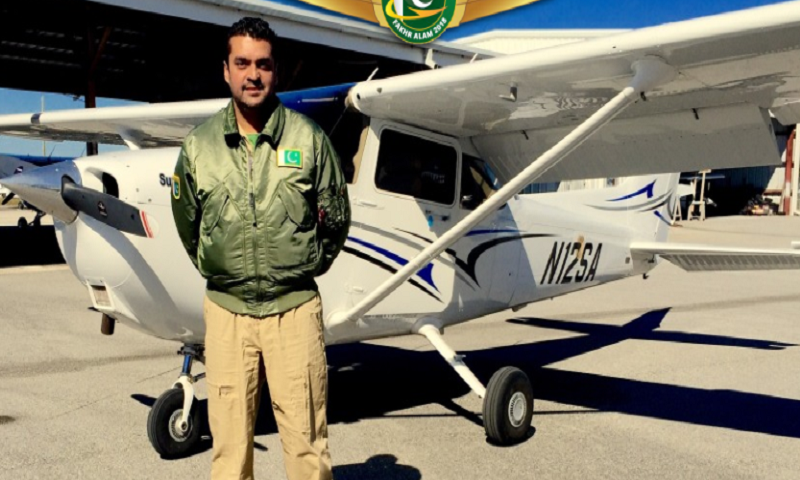 The singer, on his solo flight across the globe, has been detained as his visa expired two hours before he landed
Singer cum actor Fakhar e Alam who is currently on 'Mission Parwaz' to become first Pakistani globetrotter has been detained at the Russian Airport in the city of .
The solo traveller conveyed his message through his friend Faysal Qureshi who took to Twitter and tweeted on Fakhar's behalf.
The Tweet said, "I am being detained at Yuzhno-Sakhalinsk airport because my visa expired 2 hours and date changed. They are forcing me to turn back to Japan. I cannot go to Japan because I had single entry visa."
Fakhar then appealed to the government of Pakistan to intervene in the matter and help him carry on his exemplary journey.
He said, "I appeal to Pak govt to request Russian govt to allow me to continue my journey to Alaska. I don't want to give up Mission Parwaaz. I need Pakistan's support to carry on our flag to finish this.I have been in a room without food or water. No Wi-Fi. They didn't give me my phone for 6 hours. I NEED HELP."
In response to Fakhar's appeal, the representative of Pakistani Foreign Office Dr Mohammad Faisal responded on Twitter and shared the good news that Ambassador of Pakistan in Moscow has gotten in touch with Fakhar and Russian authorities. The spokesperson also said that the matters will be hopefully resolved soon.
As per Faysal Qureshi's latest tweet, Fakhar is still at the airport and will spent the night there; he'll possibly get a new visa in the morning.
We too wish that this problem is solved urgently and Fakhar is able to continue his one of a kind journey. On completion of 'Mission Parwaz' Fakhar will be the first Pakistani to have a solo expedition over the globe. After Russia, Fakhar will be entering in the other continent and will fly a long journey over sea before he reaches the next stop.
Also Read: Mission Parwaaz: Fakhar e Alam receives a warm welcome by Governor Sindh during a stopover in Karachi