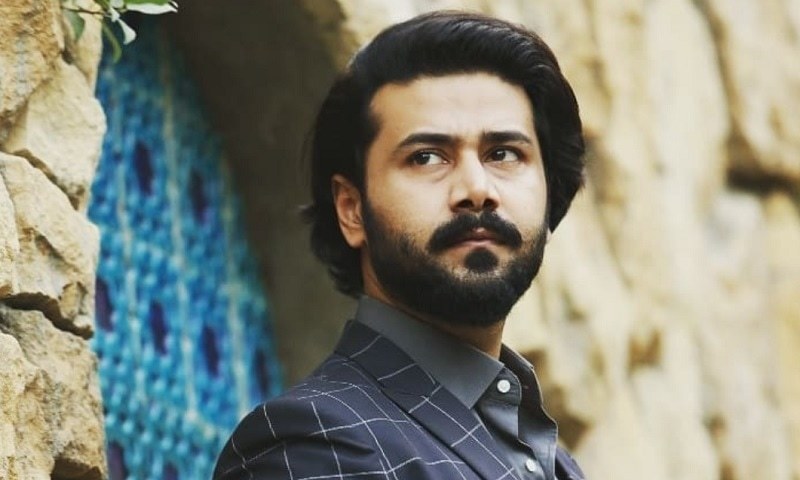 Like Ayushman, Ali has made a significant place for himself while staying a little out of the main limelight, here's why
Talented actor Ali Abbas, who in his six years long career has established himself as both skillful and sensible, has not really gotten into the limelight despite doing some very memorable roles. While the actor is contended with his current standing in the industry, we do feel he has the talent to go beyond on the back of his dedication.
In an interview with a leading publication, Ali who is currently seen in Mera Khuda Janey as the main lead, spoke of his thoughts on stardom and nepotism which he stands against regardless of his family's presence in the media.
When asked if Ali wants to find himself in the likes of Shahrukh Khan or Daniel Day Lewis, the actor responded as, "I am more like Ayushman Khurrana or maybe Nawazuddin Sidduqui."
Somehow we understand what Ali meant, and we wholeheartedly agree to him!
Similarly like Bollywood actor Ayushman Khurrana, Ali has made a significant place for himself in the entertainment industry, he does roles that are strong in their on-screen presence and does not really opt for anything superficial. In addition to that, Ali is presumably an underrated actor - still waiting to transition into a star - regardless of his phenomenal talent and fan following.
But what makes Ali happy in containing himself to the status of a good actor but not exactly a hero?
"I'm an ordinary looking person. I won't be considered a beautiful boy like Mikaal Zulfiqaar or Ahsan Khan. I'll always look how I look. So I have not tried to be someone I'm not. I've only sold myself for my talent. I know my work, I love what I do and I know I'm good at it," said Susral Mera actor.
"The truth that I believe in is that a lot of things fade with time and people change flavours quickly, as to who their favourite hero is. But, what stays the same is what people feel about an actor's work," he added.
Probably for this very reason Ali has always strived to be a better actor and not just a mainstream hero. However, whatever his status is in the fraternity today, the sole credit goes to him despite his father Waseem Abbas's strong position in the show business.
"My father didn't want me to be an actor. I struggled on my own and against his will. To this day, I haven't gotten a job based on who my father is. I have always been approached for roles based on what I have been able to do on-screen," shared the actor who strongly stands against nepotism.
"This is a huge obstacle in the growth of our industry because when you focus on the 'chosen ones', the doors are closed for those who are more talented and deserving," said Ali.
Ali Abbas and Sanam Chaudhry pair up for a political thriller drama 'Noor Bibi'
We wholeheartedly agree with Ali for all his thoughts and even more so because we know the potential this talented artist has. Here's hoping he gets the much deserved recognition and scripts that can bring out the best of him.