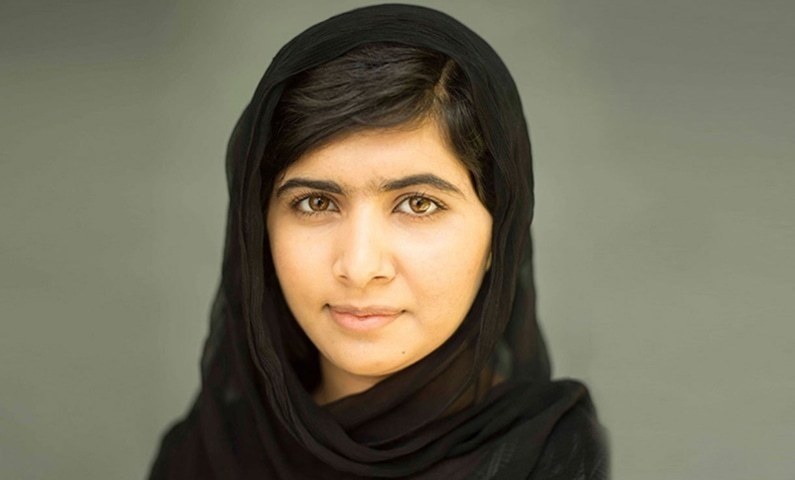 In an article written for British Vogue, Malala brought out raw emotions at the way her life had changed

Malala Yousafzai, a name that needs no introduction. At 21 years old, Malala has become the youngest Nobel Peace Prize laureate, owing to her relentless struggle for education for girls around the globe. This year, when Malala gears up to begin her second year at the prestigious Oxford University, the young social activist, poured out her heart in an article for the British Vogue discussing her life at the university, Malala Fund and girl's right to education.
"I know how lucky I am to have access to an incredible education, lectures, art, sport and new perspectives. At 11 years old, I woke up one morning and could not go to school because the Taliban had banned girls' education in Swat, the region of Pakistan where I was born. I am so pleased that I spoke out and for my years of campaigning that have followed. Now 21, I am able to study at a prestigious university — but I want to live in a world where every girl is able to weigh her future career options in the way I hope to when I graduate," wrote Malala, stating how life changed for her one fine day when she woke up in the morning.
Getting candid about her university life, Malala added, "Last year, I would find myself running between classes, study groups, cricket matches and meetings with extracurricular groups. I would go to a friend's room or they would come to mine to chat after dinner; when I would look at the clock again, it would be three in the morning! A few – well, many – times, I started an essay at 11pm the night before it was due."
Malala Yousafzai to study in Oxford University?
Throughout the article, Malala also stressed on the fact how education was extremely important for girls belonging to all age groups, caste or religion. The youngest Nobel Peace Prize laureate, urged people to promote and advocate for the right of education for all girls. "The hardest thing is to see a girl nearly my age, with all the dreams and aspirations that I have, stuck in a situation she didn't create and unable to choose her own future," stated Yousafzai.
"Whether you're a feminist or an economist – or just a person who wants to live in a better world – you should want to see all girls in school. Listen to the stories of girls such as Andrea and Zaynab and share them with your friends and family. Speak out against injustice when you see it. Vote for leaders who believe in equality and commit to investing more in education," wrote Malala on a parting note, trying her best to move people to understand the importance of educating a girl child.