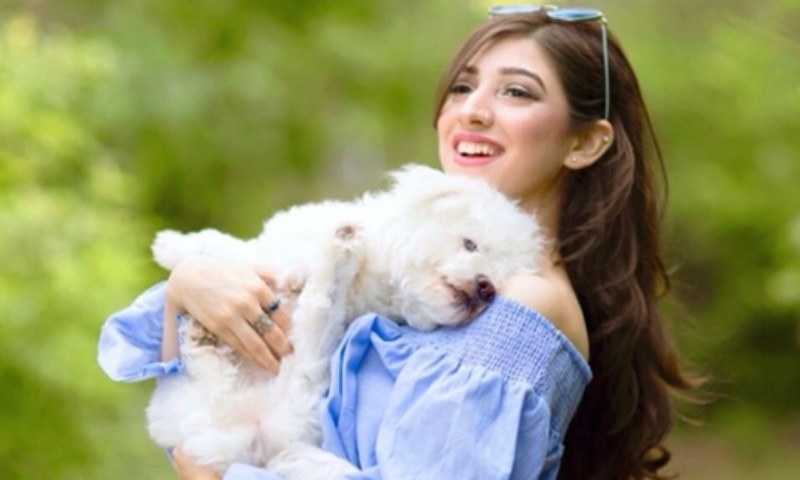 The first time we saw Mariyam Nafees was in Diyar e Dil where she played Osman Khalid Butt's younger sister called Zarminay. Considering this was her debut drama, Nafees portrayed her character with perfection . With her then winning us over with Haya Ke Daman Main and Yaqeen Ka Safar, we for one, are always on the look out to what the young actress is up to. And so, when we discovered that she was busy with not one but two projects, we just knew we had to get in touch with her to know more.
Super friendly, Mariyam was very excited about her plays namely Dil - e - Bereham and Kasa-e-Zaat and with us being avid drama watchers the first thing we asked her was about her characters to which she replied,
'In Dil-e-Bereham I am portraying Alina who happens to be a very sweet and sensitive girl. She's got a special relationship with everyone in the house and eventually marries Shehryar played by Faraz Farooqui. Post marriage there are twists and turns which are completely new to her and she finds herself in a dilemma of wanting to live with Shehryar yet not wanting to live with him."
Read : Mariyam Nafees Speaks Up For Victims of Domestic Violence
Talking about her other project, she revealed,
'In Kasa-e-zaat my character's name is Faria, she's an American return who loves Pakistan but speaks her mind when it comes to unfairness around her. She comes face to face with every person who tries to do her wrong or the people around her."
But what made her want to do these specific plays was our next question to which she said, "I really liked both the characters. The director, Ali Raza Usama, I had heard great things about and you will know what I am talking about when you watch this serial as it is a different story. Talking about Kasa-e-Zaat I took mainly because of the character who is somewhat me when it comes to speaking her heart out."
With Dil -e-Bereham written by Mansoor Saeed it also stars Samina Ahmed, Irsa Ghazal, Hina Bayat as well as Wahaj Ali and Anam Tanveer to name a few.
Kasa-e-Zaat on the other hand is directed by Zeeshan Ahmed and written by Seema Munaf and will star Nadia Khan , Rabab Hashim, Junaid Khan and Ali Ansari in pivotal roles.
With the shooting going on for both, we couldn't help but ask Mariyam what other projects she was working on to which she said,
"With a crazy two serial shoot schedule I am trying to read two more scripts, one for another TV play and the other for a film."
So what will Mariyam sign on next, a film or a play? Stay tuned to HIP to find out more.