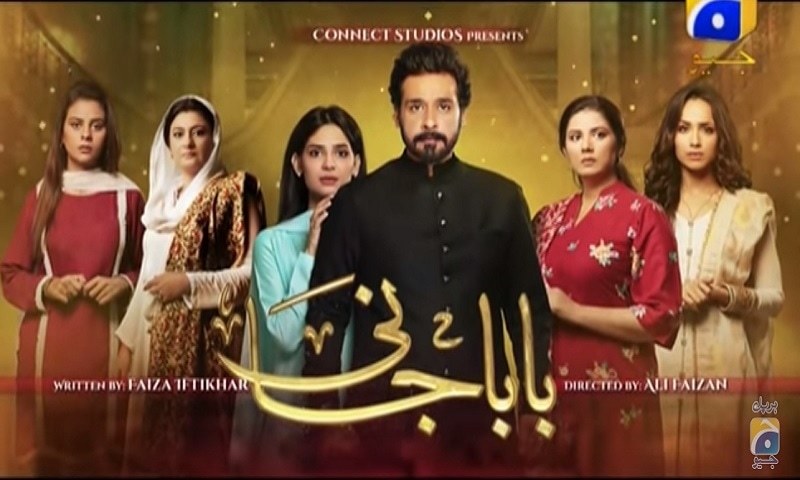 Asfand has learnt his lesson and now he knows that if his sisters have right on him, then so does his wife and daughter
Baba Jani is one of the few dramas these days which is worth watching because of a unique take on the "hero". Phenomenal acting and a brilliant script with some hilarious dialogues, it has captivated us since beginning. Even in their maliciousness, Asfand's evil sisters make us chuckle and credit goes to the writer Faiza Iftikhar!
We were a little put off by Asfand in the first couple of episodes, but since the story is unfolding, so is Asfand's character, and we can say without a doubt that we have fallen in love with him too, just like his wife has. Asfand and Sadia's marriage is not a "normal" one, as in Sadia being a widow, has an adult daughter and has end stage renal disease. Asfand on the other hand, is older, but does not come along with a baggage like Sadia does.
One by one, all three sisters have now sojourned at Asfand's home with creating a conflict between Asfand and Sadia being their main purpose. Although Naila's advice to Sadia about putting some effort on herself and on her appearance may actually backfire because we have a feeling that Asfand will fall head over heels for her!
We love how Asfand tries to make Nimra feel "at home" with every single opportunity. He wishes her happy birthday, eats the cake, and takes her out for lunch despite his sisters' disapproval. He has learnt his lesson the hard way and is keen on making this marriage work. He knows that if his sisters have some rights, then his wife and daughter have many more!
Faysal Qureshi definitely stands out. He literally molds himself into the character, from body language to voice modulation, he delivers a pitch perfect performance every single time he is on-screen. His Asfand is definitely one of our favorite characters. Madiha Imam, Savera Nadeem and Saba Hameed were also exceptional like always. Faysal and Savera have amazing chemistry which is apparent on-screen everytime they come together.
Review: Five Weeks in and Baba Jani is Still Going Strong
The unconventional storyline with brilliant performances and top notch direction makes Baba Jani a must watch.