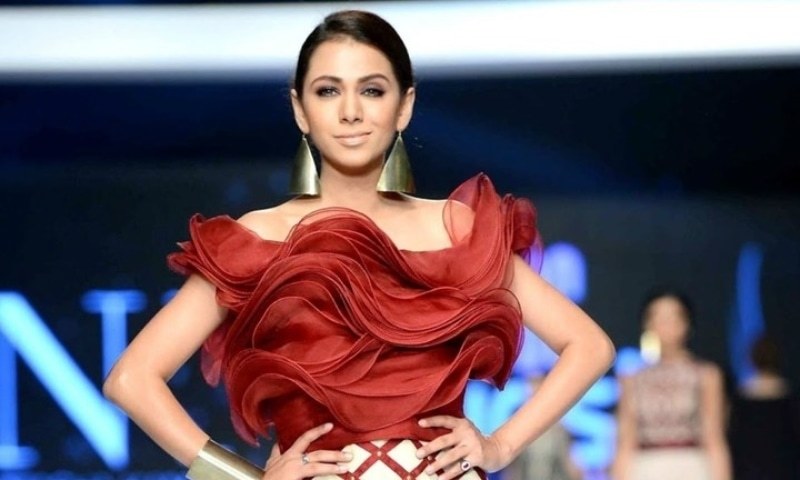 The drama also stars Madiha Imam and Mohib Mirza in lead roles

A top model and an excellent actress as well, Tooba Siddiqui surely belongs in the limelight. Although, she decided to take a break post marriage but Tooba has now returned and returned for the good. Mehreen Jabbars movie Dobara Phir Se marked Siddiqui's return to the screen and from there she went on to do dramas like Ilteja, thrilling all her fans. With Tooba currently appearing in Tum Se Taluq Hai on Geo Entertainment, she is also busy shooting for a new project called Dushman in Lahore.
Yes guys, the news is absolutely correct as we saw pictures of the star on a new set and with us always curious to know more we got in touch with Tooba for a small chat and below Is what she told us about her new play.
Read : Tooba Siddiqui and Syed Jibran pair up for 7th Sky Entertainment's next "Tum Se Taluq Hai"
Written by Sarwat Nazeer and staring Mohib Mirza as well as Madiha Imam, the first thing we asked Tooba was what made her want to sign up for Dushman in particular?
"The script was fantastic that lured me in as Sarwat Nazeer has penned it down and of course my character as well as the cast is what made me want to do it," shared Siddiqui.
Talking about her character, Tooba revealed, "I play Ramsha, who is strong headed and fierce. I was so tired of playing bechari larkiyan that this was like a breath of fresh air and soon you will find out why."
Directed by Amin Iqbal, we couldn't help but ask what was it like working with Mohib and Madiha to which Tooba replied, "I always wanted to work with Mohib as I find him very intriguing as an actor and Madiha was a sweetheart."
With Irfan Khoosat playing her father in the drama, the shooting of Dushman is almost wrapping up and we cant wait to see this project soon which has a stellar cast on board .