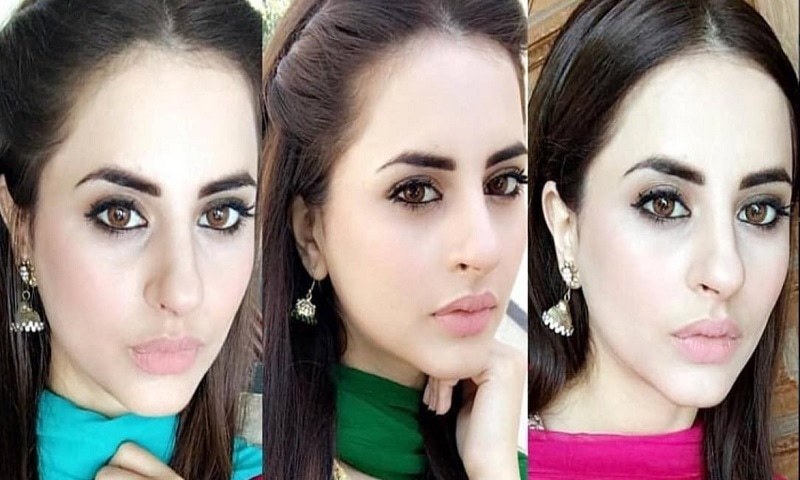 HIP got in touch with Fatima to know more of the drama produced by the dynamic duo of Abdullah Kadwani and Asad Qureshi
While we count the versatile female actresses in Pakistani drama industry, Fatima Effendi's name always hits our mind. The actress, who is a powerhouse of talent and versatility, has showcased her skills in a variety of roles so far and has aced both positive and negative characters.
Fatima is now all set to dazzle on screen with a new drama serial Aye Dil Tu Bata on Geo Entertainment. A few teasers of the 7th Sky Entertainment project have already been revealed and from the looks of it, the story of the drama seems to be a romance and emotional saga, revolving around heart break and love triangle.
After watching the intense teasers of the play, HIP connected with Fatima to know more about the story and her character.
"The story revolves around Aqsa (Fatima) who has lost her father at a very young age and she alongwith her mother lives with her uncle and aunt (chacha and chachi) and their son Azaan (Bilal Qureshi)," said Fatima on the storyline.
She further revealed, "Aqsa and Azaan share a very special bond and are somewhat best friends but her aunt does not like Aqsa's frankness with her son and keeps belittling her time and again."
"Aqsa's mom wants her to marry Azaan so that she remains in the same house after marriage but Azaan gets engaged to his mother's niece as per her wish and Aqsa ties the knot with her other cousin Ahmed played by Ali Ansari," she further added.
However, according to Fatima, after the two marriages, things take an interesting turn in Aqsa and Azaan's life and that we will only witness once the show goes on air.
"Luckily I have gotten to play very different characters and this one is quite different from those. My character in Aye Dil Tu Bata has different shades of friendship and loyalty," she said about her character, that according to her is a perky yet responsible girl.
"The bond of unconditional friendship Aqsa shares with her cousin Azaan and how loyal she is towards her husband Ahmed was something very beautifully written by Huma Hina Nafees and I really enjoyed playing this character," she said applauding the writer for scripting an exceptional role for her.
Fatima Effendi Talks About her New Play Mera Aangan
Though the actress did not reveal the exact date of release, she said the drama is coming out in a week or two. Well, we are surely looking forward to it.