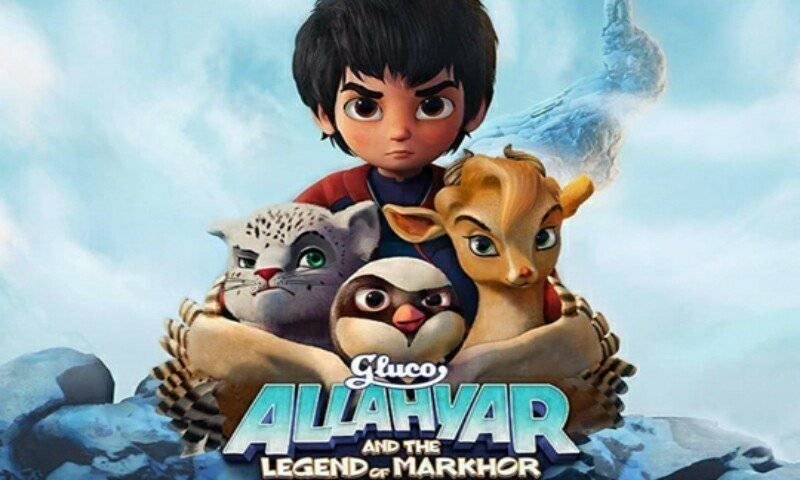 Allahyar won the Prestigious Monolith Award for content at the Infinity Film Festival

Pakistani animated movie Allahyar and the Legend of Markhor made waves on the box-office soon after its release and set a new bench mark for films in genre in terms of quality and aesthetics. Released in February this year, the movie left both kids and adults awe struck with its spectacular animations and amazing music. The animated wonder has now bagged home its first ever international award in Beverley Hill California, which shows it hit the international audiences really hard.
'We are honored to be the recipient of the Prestigious Monolith Award for content, "Celebrating Story Advanced by Technology. We would like to thank everyone who believed in our vision and supported us,' announced 3rd World Studios, the production house behind the film, on Facebook.
Scripted and helmed by Uzair Zaheer Khan, the animated movie depicts the story of a young and mischievous boy Allahyar and his relationship with animals.
Set in the northern regions of Pakistan, Allahyar and the Legend of Markhor, aims to send across the message of the preservation of wildlife, a topic rarely touched in our movies. What sets the film apart from other animated movies produced so far is that it comprises of fine quality animation anchoraged in an indigenized story-line and localized characters the likes of Mehru (Markhor) and Chakku (A Snow Leopard)
We at Hip congratulate the entire team of the movie on achieving this milestone. This is just the beginning, we are sure the movie is bringing home more awards in future.
HIP Reviews: Visually stunning Gluco Allahyar and The Legend of Markhor is a treat for children