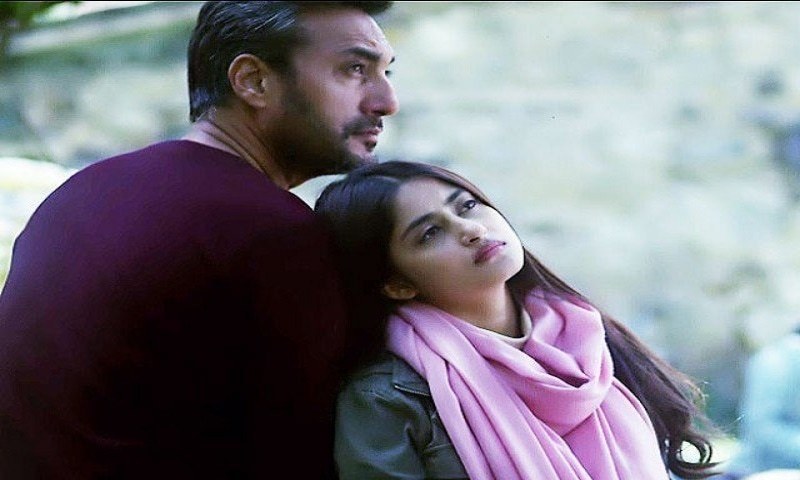 Adnan Siddiqui, when this actor takes up a character, he ensures he give's it his very best. Adnan Siddiqui knows how to deliver what is required of his character. Be it a film or a television drama, this man knows whats needed when it comes to portraying various shades of different characters.
We've been impressed by Adnan Siddiqui in a number of his dramas. This is one actor who proves that you don't need words to convey what your character feels, nailing it with silence. And now, since he's gearing up for another project, we're certainly excited.
Taking to Instagram, Adnan Siddiqui, stated how he was all set to play Sajal's dad in another drama, he had begun shooting for. "The mountains of Shongran are taking me back to Georgia where Sajal and I shot the final scenes of Mom in a beautiful, snow-capped terrain. I've played Sajal's dad three times now, (Muhabbat Bhaar Mein Jaye, Behadd, Mom, and now this)," stated the Ghughi actor.
While he talked about shooting in Shogran, Adnan Siddiqui also shared the remaining cast of his drama and the director. The yet to be titled drama stars Ahad Raza Mir, Zarnish Khan, Mira Sethi and also Paras Masroor. The drama, an MD Production is being directed by Ahson Talish.
According to news Adnan Siddiqui is all set to play the antagonist's role in Hum TV's upcoming drama. "My character is unlike anything I've done before. I know actors say this all the time but it's true in my case with this serial. It's taking a lot of my energy but also giving me the opportunity to sink my teeth into something real and fierce," wrote the actor in his Instagram post.
Adnan Siddiqui is a huge Kishore Kumar fan!
As per Adnan's Instagram post, shooting for this drama has already begun. And while we track the lead stars for more news and details, stay hooked to HIP for further updates.