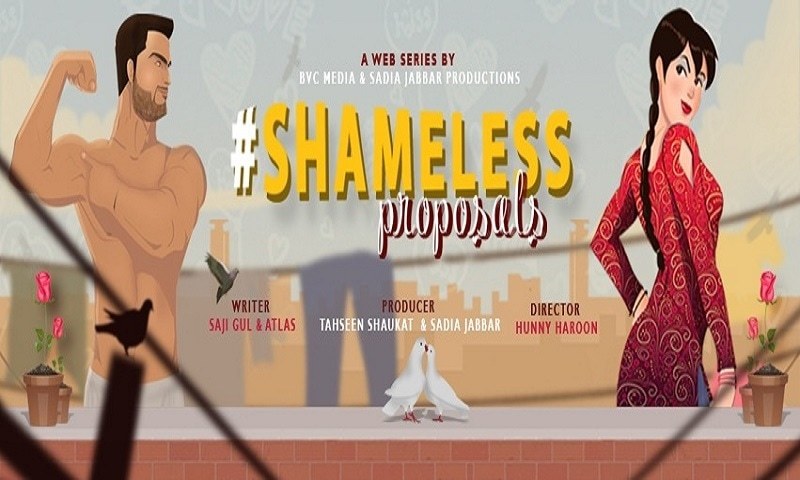 The 7-episodes web series will aim at showcasing how often girls are forced into arrange marriages without right match

After her last project at silver screen Balu Mahi, aced producer Sadia Jabbar is out and about with an impactful project for digital medium, that will target one of the most sensitive issues of our society i.e. arrange marriages and the pathway to it.
Titled, Shameless Proposals, Sadia's web series will be a seven episode based project in which each episode will unfold a different type of cringe worthy, at times appalling and definitely shameless proposals.
The web series aims at discussing how the process of arranged marriage often forces educated, smart and independent girls to marry with someone who is not deserving enough for them - often how girls are hunted down as 'suitable bahu' while the boys are left untouched as readily eligible bachelors.
The collaborated project of Sadia Jabbar Productions and BVC Media, the web series is a directorial of Hunny Haroon. Penned down by Saji Gul and Atlas, the project will elaborate and explore the whole arrange marriage and proposals saga.
But why Sadia chose the digital medium for this impactful project? Here's what she has to say.
"Television and films are mainly a platform for families but web series give you the power of standing up and voicing your opinion or highlighting the evils of society through entertainment and to not only change how entertainment is seen but also how it is perceived," said Sadia.
Sharmeen Obaid Chinoy Launches Aagahi Campaign to Educate Women on Legal Rights
The co producer of Shamless Proposals, Tehseen Shaukat added, "The medium of web entertainment is still untapped in Pakistan, although it has been gaining popularity all over the world, the audience can be classified as niche but holds immense potential to make your voice heard."
After excelling on conventional medium, Sadia Jabbar is now out to explore the digital mediums, we do hope that the project is not only able to create a debate over this important issue but also provide some perspective to young girls to stand for themselves.