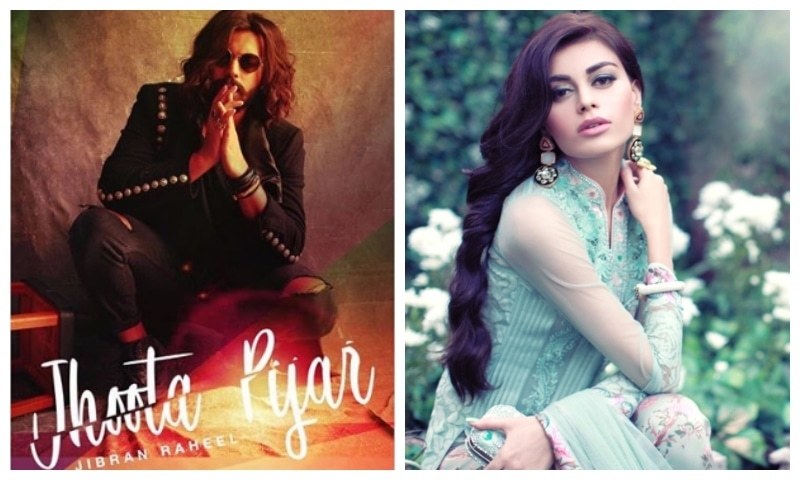 Devastated feelings, incomplete dreams and agony is what Jibran Raheel's latest Jhoota Pyaar talks about.
If you have ever been heartbroken you'll definitely feel the pain Jibran's vocals enunciate through the song. The lyrics, the melody and the visuals depict the story of how heartbroken and destroyed a person feels after betrayal and that coming out of it is not easy because the moments spend together could not be forgotten easily.
Jibran's voice sounds very balanced with the melody and sounds soothing to the ears. Featuring the gorgeous Sadaf Kanwal in the song, the song takes you onto a ride of a forgotten yesteryear's broken relationship. Sadaf looks sassy and hot in the blue dress she is wearing with her expressions game quite strong.
The melody is amazing and so our Jibran's vocals and the video for the song. Watch it here yourself;