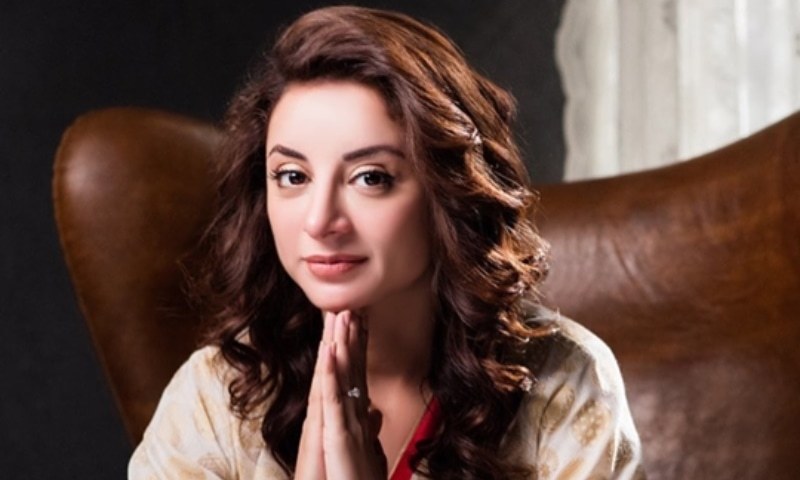 In a chat with BBC Urdu, the actress along with Sanam Saeed, Mahira Khan and Aamina Sheikh aspires to achieve this goal

Jaawani Phir Nahi Aani made Sarwat Gillani a hot favorite for the audiences as a feisty pathan girl who keeps tabs on her husband with wit and love. With the second part also gaining huge success one often felt that the women in the movie had little roles to play and were used as mere fillers. But with Sarwat sitting down with Fifi Haroon for an interview for BBC Urdu we for one were glad to hear her announce how she plans to do a lot for women both in films and dramas.
With Sarwat having been offered Asim Abbasis movie Cake initially but due to her expecting a baby the role went to Aaminah Sheikh. Not being a part of such a well made film was disappointing for the star as she feels that projects need to be made where women are portrayed with strenght.
"Lets make films on women, by women for women," shared Sarwat talking to Fifi.
Read : Sarwat Gillani Reflects Back On Her High-School Love Story With Fahad Mirza!
Sarwat, Mahira Khan, Aaminah Sheikh and Sanam Saeed are close friends and often chat on this topic as now they all are at a level in their career where they can in fact put forth content they want to be a part of. Debating the same topic, Sarwat shared, "The formulas which were used in the past were a success and people want to carry on with it but we want to get out from that as it is our responsibility to think of the society or for the woman standing next to us as there are already very few who can do this so it is going to be a bit difficult as channels or even individual producers don't support this."
With a platform needed to ensure that women are part of everything, Sarwat along with Mahira, Sanam and Aaminah plans to bring in investors and start with four films perhaps which can be based on men and women both as the foursome feel they have to take the initiative to ensure that there is a camera woman on set along with girls who can fill in the capacity of spot boys as well.
Wanting to work collectively we have high hopes from Sarwat Gillani, Mahira Khan , Aaminah Sheikh and Sanam Saeed as they hope to encourage girls to reach for the sky while working hard to achieve that goal.
To listen to the full interview click here