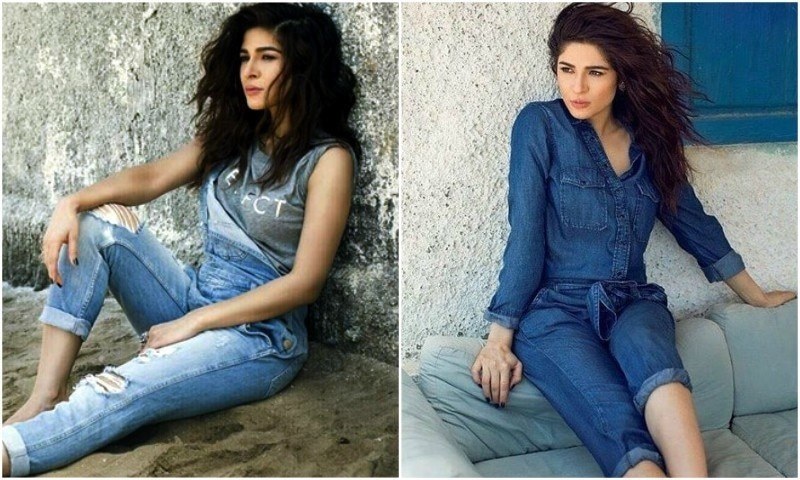 Ayesha Omar is undoubtedly the fashion icon of Pakistan's media industry! Her ability to charm us with her performances too, have never gone out of style. May it have been as Khoobsurat in 'Bulbulay', as Maryam from 'Karachi Se Lahore', or the uncountable challenging characters she's played for 'Kitni Girhain Baaqi Hain'. Ayesha never fails to disappoint!
HIP couldn't resist stepping into the intriguing mind of the diva herself; here's her take on Women empowerment, cyber-bullying, fashion, love and much more!
HIP: You're surely a definition of women empowerment paired with unshakable confidence; in today's time women confuse women empowerment with the degradation of men, what can clarify this misconception of feminism?
Ayesha Omar: You're right. The two are definitely confused. People equate feminism to man-hating. I'm a feminist (yet I love men) and I feel men and women deserve equal rights and equal opportunities. Being empowered means having control over your life and dreams and that's what I aspire for.
HIP: May it be done to a common individual or a famous personality; cyber-bullying most definitely has a negative impact on an individual. How do you believe such negative vibes can be combatted?
Ayesha Omar: Oh man. There are days it effects me and days when I put on my thick-skinned cloak and count my blessings instead.I think we should limit the time we spend on social media.There's so much more to experience and do. Also one should call it out (CB) and speak their mind sometimes.
HIP: Unfortunately, many young girls compromise their individuality, personality and ideologies to appease the man they 'love'; what's Ayesha's pearls of wisdom to such girls when it comes to finding 'true love'?
Ayesha Omar: Losing a relationship hurts but losing yourself to a relationship hurts even longer.
HIP: It seems to be a rat-race to showcase how glossy and 'perfect' our lives are regardless of what goes on 'behind the scenes'; why do you think it is important to share our traumas with one another?
Ayesha Omar: Sharing keeps us connected and united in our happiness and sorrow both. It's therapeutic. It forms bonds and makes us feel like we're not alone. It gives us strength and support. We all must let it out sometimes.
Ayesha Omer Believes in Portraying Strong Women On-Screen
HIP: You're on board with Angeline Malik's recent social movement #InkaarKaro that works to eradicate the suppression of women; how can men play a supportive role within their homes to benefit the society as a whole?
Ayesha Omar: For men: Respect and support women(sisters,mothers,wives,relatives,friends) just like you do with men.Treat them as equal human beings with equal rights. Stop hating, judging and labelling women. Stop calling them crazy. Stop exerting control and abusing them. Love them instead.
HIP: You've just rubbed a magic-lamp and are granted to raid the closets of 3 Fashionistas; who's closet will be you be raiding?
Ayesha Omar: Gigi Hadid, Victoria Beckhan, Blake Lively, Arianna Grande...can I list more!?