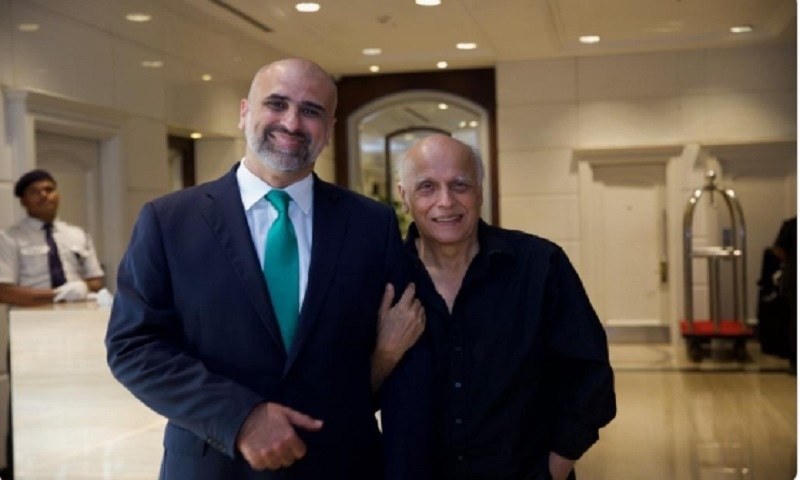 The veteran director is also eyeing the positive developments to curb violence against women in Pakistan

Indian film-maker Mahesh Bhatt has always been very welcoming to cross-cultural exchange. In fact, the renowned director is really good friends with some of Lollywood big wigs. Bhatt always comes forward to appreciate Pakistani films and believes in giving credit to whoever deserves it anywhere. The ace-film maker was all praise for Humayun Saeed over the success of Jawani Phir Nahi Aani sequel and also gave a shout out to Punjab Nahi Jaungi.
Never did we know that the keen director is also eyeing the positive developments to curb violence against women in Pakistan until we witnessed Mahesh applauding Pakistani campaigner for women empowerment Salman Sufi, for his Violence against Women Centre in Multan.
Mahesh, as always, took to Twitter to utter some words of encouragement for Salman's efforts in the wake of securing women against domestic violence.
'The Violence Against Women Center in Multan by @Salmansufi7 which provides justice to women survivors of Violence under one roof is something that entire SAARC network should replicate. We can't progress till women of our nation are secure. It's time to end #VAW,' wrote Mahesh.
Salman Sufi, the former director general of CM's Strategic Reform Unit, was quick to respond as it seems he was too delighted over applause coming from the world-renowned director.
'Means a lot coming from you sir. It is indeed my next goal to establish such centers of dignity for women survivors of violence all across #Pakistan #India #Bangladesh #Srilanka #Bhutan and #Nepal and #MENA - Your kind words and support is heartwarming. Salam from #Pakistan,' Salman responded.
Salman also tweeted pictures of when the duo met in Mumbai when he was there to receive Mother Teresa Award 2018. The award was presented to Salman by Mahesh.
Mahesh Bhatt is determined to bring Pakistani artists back to India
Salman Sufi has been working towards women's empowerment for years now. He is the driving force behind some of Pakistan's most progressive gender equality initiatives. He also authored the Punjab Protection of Women Against Violence Act 2016, the first comprehensive legislation of its kind ever passed in Pakistan.