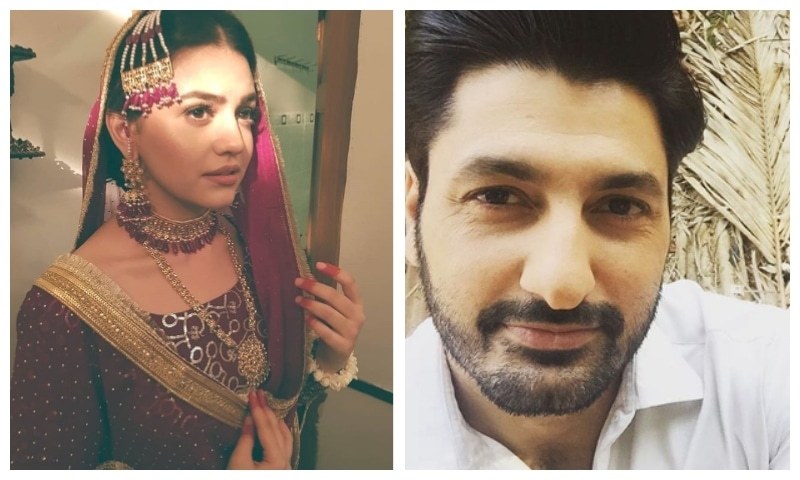 After Wajahat Rauf shared his views about the amazing stars Syed Jibran and Zara Noor with HIP, stating, "Zara and Jibran are two of my top favorite actors and I wanted to work with them with the right script," and ever since we have watched the trailers of the upcoming drama, we're eagerly waiting for Qaid to go on air.
Directed by Mohsin Ali and written by Shagufta Bhatti, Qaid's trailers are giving us major feels of it being a hit already. The trailers depict a love story packed with anger, hatred and obsession. Syed Jibran's character seems to portray a range of emotions and will progress episode after episode. The story will revolve around a couple in a rather intense love/hate relationship.
While talking about his character earlier, Jibran said, "It's a character which faces 2 extremes, one of love and other of hatred, a misunderstanding which is created because of an obsession."
Zara looked beautiful as usual and after seeing her in Khamoshi and these days in Lamhay, we are already in love with her.
Zara, previously talked to HIP about her character and stated:
"My character is of a girl that is a victim of obsession and what follows next is quite interesting as all the characters involved face a lot of problems as the story progresses."
"Because of the story which is very different and it hasn't been done before and this is my first project with Wajahat so I wanted to do it anyway. But let me also state that I am a strong believer of being vocal about social issues like mental health so I feel that if we bring it up in plays then it will help people to understand it a bit more and talk about it easily," shared Zara.
Qaid's topic is one of those prevailing in the society and how the characters cope up with it is yet to be disclosed!
Also read Exclusive: Zara Noor Abbas and Syed Jibran pair up for Wajahat Rauf's unusual story 'Qaid'