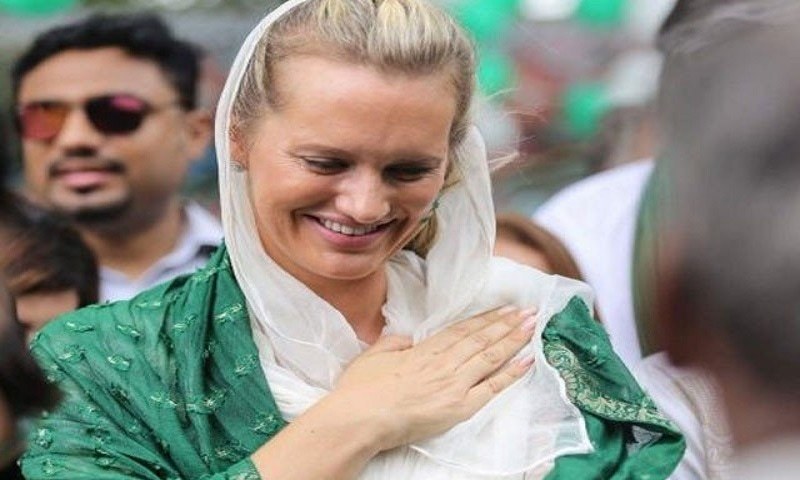 Wasim Akram's wife Shaniera Akram is not a Pakistani by the color of her skin but her heart is purely green and white. She has proved her love for Pakistan time and again and defended the country where she does not even belong. She has been very active on social media and leaves no opportunity to defend Pakistan on social media as well.
Shaniera Akram joins hands with Dettol for "Hoga Saaf Pakistan"
In a recent instance, Shaniera jumped in to defend Pakistani culture, where a Twitterati was calling Diwali party against the culture of Pakistan.
It so happened that Fifi Haroon, a senior Pakistani journalist, shared having fun at a Diwali party organized by ace fashion designer Deepak Perwani where she met some of her old friends and showbiz personalities including Wasim Akram, Shaniera Akram, Aamna Isaani and Feroze Khan.
'Had loads of fun at @DPerwani's #Diwali party last night. Met up with some old friends like @wasimakramlive & finally got to meet the lovely @iamShaniera who I've been Twitter friends with. @aamnaisani introduced me to @ferozekhaan so expect an interview on @BBCUrdu soon!' tweeted Fifi expressing her happiness.
This tweet became a victim of twitter trolls that accused the guests celebrating with the designer as 'not representative of Pakistani culture', but Shaneira Akram popped in, putting them to their place real quick.
'One of Pakistan's biggest designers, A world renowned cricketer, a dedicated international journalist, a popular budding actor, an amazing PR woman, All Pakistani,All employed,All working for the betterment of our country at their capacity! Which Pakistan are you living in dude?' tweeted Shaniera, hitting the trolls in their face.
Hence, if there is one thing you should not do, is argue with Bhabi aka Shaniera Akram. She will not only win but also teach you a lesson in return.