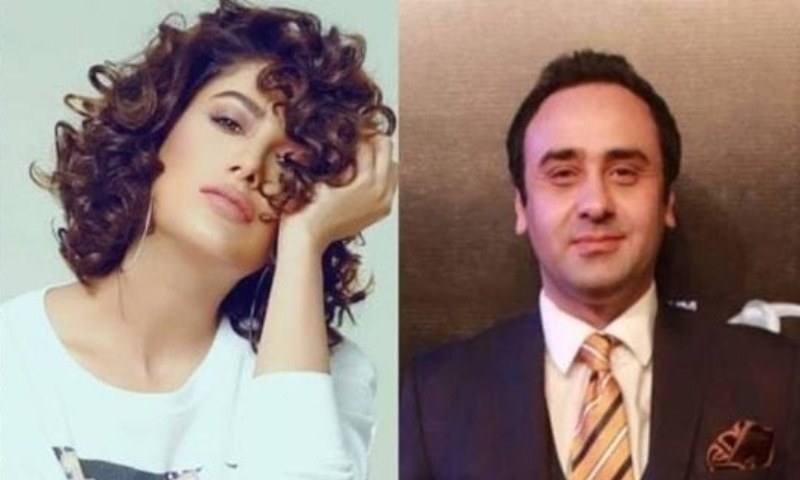 "We along with IMGC have formed together a company called The Gateway Entertainment," revealed Wajahat
If there is one web series which we are super excited to see soon, it is the Wajahat Rauf production which has a stellar cast on board in the form of Mehwish Hayat, Asad Siddiqui, Azfar Rehman and Rabab Hashim to name a few. With the title not disclosed as yet, one thing which we did get to know was that one of the leading film distribution company of Pakistan, namely IMGC, is collaborating with Wajahat on this project.
With the web series promising to be different and exciting, we got in touch with director/producer Wajahat Rauf to know more about this latest news and this is what he told us,
"We along with IMGC have formed together a company called The Gateway Entertainment."
Read : Azfar Rehman Joins Mehwish Hayat For Wajahat Rauf's Web Series
Having bought films like Baaghi 2 and Sanju in Pakistan, we are sure that the IMGC collaboration will prove to be quite successful as it will be one of the few companies which would create series on a digital platform in the country.
Also Mehwish Hayat is gearing up to sing as well in the web series so its a double, triple treat promised. The yet to be titled series has been penned down by Wajahat himself who has given us movies Karachi Se Lahore and Lahore Se Aagey and produced TV show like Woh Mera Dil Tha and Yaar -e- Bewafa to name a few.
Wanting to shoot it like a film, it was in a recent chat with Asad Siddiqui where he revealed to us Wajahat's plans as currently the shoot is going on.
We're waiting eagerly for the title of the web series to be revealed soon, along with its release date. A few of the firsts in Pakistan, we're sure, Wajahat's web series will be something next level.